Poor planning probed from several directions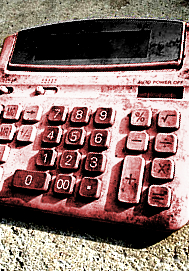 Lobbying leapt into high gear this week, as parliamentary inquiries and committees for financial planning become the mode du jour.
Inquiries are piling up as a confidence crisis hits the industry, with the Commonwealth Bank and Macquarie Group preparing to compensate up to 500,000 customers for shoddy financial advice in the past decade.
The scandals have also highlighted the minimal standards of education in the financial planning industry, in which many firms ask for less training and education than is required to become a hairdresser.
Smooth-talkers representing the big names in finance have lodged their submissions to a Parliamentary Joint Committee (PJC) inquiry into "professional, ethical and education standards in the financial services industry".
The senate this week passed a motion by Senator Sam Dastyari for an economics committee inquiry into financial advice and the four major banks.
It would be separate to the Murray Inquiry; looking at the entire financial system, including advice and vertical integration structures.
These two inquiries come hot on the heels of the Senate probe of ASIC and the CBA's performance, which has itself recommended a royal commission into CBA, Macquarie Private Wealth and the regulator.
The explosive call for the royal commission was made to expose the extent of the fraudulent advice, subsequent cover-ups and find out just what happened to the managers involved.
The latest inquiry was launched on the sentiment that the Abbott government had little interest in adopting recommendations to better regulate financial advice, in fact its intended direction is the opposite.
Senator Dastyari said the inquiry was aimed at the chief executives of the big bank.
He hopes they will be called to account for their companies' directors, who will themselves be grilled on remuneration packages, performance bonuses and other perks of poor advice.
In the case of CBA, Dastyari hopes inquirers will find how performance bonuses propagated a boiler-room culture that spewed forgery and fraud, only to be covered-up by management.
The big four banks and AMP have made some moves to lift the standards of education required of financial planners.
Most firms currently require a minimum standard of RG146, which is a maximum eight-day course finishing with and open book exam, which is known for its endemic cheating.
Many expect the inquiries to recommend further regulations and possibly even a ban or limit on bonuses and other incentives.
But Minister for Finance Mathias Cormann tends to favour self-regulation, typically in any way that does not adversely impact the banks' bottom lines.
With its reputation in tatters, some in the financial advice sector say approaching the white elephant of bonuses and kick-backs will be the only way forward, and allowing planners to gain commissions for selling insurance products is a ticking time-bomb as well.