Power price shock prompts call for regulatory switch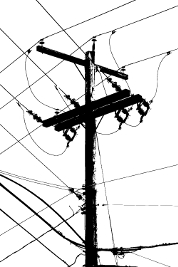 Some South Australian energy customers may feel they are being rorted, with revelations of one company's soaring profits.
SA's electricity distributor makes after-tax profits of $420 a year from each customer, about four-and-a-half times more than its sister company reaps in the UK.
The figures have raised the argument that privatisation of state assets means worse outcomes for taxpayers.
Energy economics consultant Bruce Mountain from CME has told News Corp SA outlet The Advertiser that the states single power distributor must explain why its profits seem disproportionately high.
"Cost differences between Britain and South Australia do not seem to explain such large differences in profits,'' he said.
"It is hard to see how the argument that both costs and profits should be higher in Australia than Britain can be sustained. Australia's regulators need to keep a beady eye on actual outcomes, not just theoretical models of what is happening.
"The proof of a cake is in its eating."
Mr Mountain said figures showed SA customers were being slugged by a system in which the government regulator was against them.
He said the Federal Government is falling short in it obligation to make sure the customer gets a good deal.
"It is not the UK system which is odd, rather the bizarre Australian outcomes reflect price controls that have allowed these regulated businesses to earn much more than is needed to satisfy lenders and investors,'' Mr Mountain said.
"It is time to get serious about fixing failures in the design and execution of regulation. But it should not stop there, the regulated businesses also need to be accountable for the way they respond to regulations.''
UnitingCommunities energy expert Mark Henley also said the federal regulator was failing, and that SA Power Networks was taking full advantage.
"After a number of years of rapidly rising energy prices, it is clear that SA customers are paying too much. It's time to actively reduce the network costs [in particular] paid by SA consumers and not maintain the current excessive prices.
"SA Power Networks in their various guises have pushed the system to their own benefit. Consumer best interests have been hit for six over a number of years. So I am saying blame is shared.''
SA Energy Minister Tom Koutsantonis says he is writing to the regulator and the Prime Minister for answers over the "super profits".
Meanwhile, SA Power Networks has asked the Federal Government to allow more price rises, one which would add $20 to the average annual power bill, and one which could add over $30 per year.