RBA boss explains intent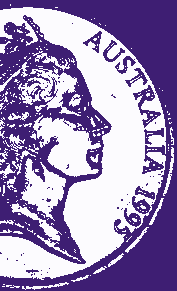 Reserve Bank governor Dr Philip Lowe has reiterated the value of targeting consumer price rises.
Some had expected the RBA boss to relax the RBA's commitment to a 2-3 per cent inflation target, which is higher many other developed economies aim for.
"Lowering the target might have the short-run advantage of allowing us to say we have achieved our goal, but shifting the goalposts hardly seems a good way to build long-term credibility," he said in an address to the annual Annika Foundation lunch in Sydney this week.
"Shifting the goalposts could also entrench a low-inflation mindset."
Dr Lowe also argued that changing the long-standing framework could be counterproductive.
"A high degree of uncertainty about future inflation hurts both investment and jobs. The economy works best if there is a degree of predictability," he said.
"If demand growth is not sufficient, the board is prepared to provide additional support by easing monetary policy further.
"However, as I have discussed on other occasions, other arms of public policy could also play a role in this scenario."
Dr Lowe assured borrowers that they should not fear rate rises anytime soon.
"Whether or not further monetary easing is needed, it is reasonable to expect an extended period of low interest rates," he said.
"It is highly unlikely that we will be contemplating higher interest rates until we are confident that inflation will return to around the midpoint of the target range."
The RBA boss said part of the reason inflation has remained low is because the record number of people in work or looking for it caught the bank's forecasters off guard.
"When we prepared our forecasts in mid-2017, we did so on the basis that the share of the adult population participating in the labour market (the participation rate) would remain steady over the next couple of years," Dr Lowe said.
"At the time, this was considered a reasonable forecast: while we expected some increase in participation from an encouraged worker effect because of solid employment growth, we thought this would be offset by the ageing of the population.
"Employment growth has been much stronger than expected and the participation rate has risen by 1.5 percentage points, which is a large change over a fairly short period.
"Put simply, the strong demand for labour has been met by more labour supply."