Rio goes for cheap new power

Print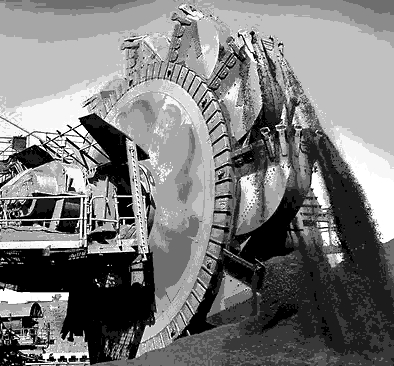 Rio Tinto says a large solar farm will feed its new iron ore mine in Western Australia's Pilbara region.
The company has plans to build a 34-megawatt plant in Newman accompany a lithium-ion battery system that will help power the company's entire Pilbara network.
Rio Tinto iron ore chief executive Chris Salisbury said the $144-million project makes financial sense.
"Apart from reducing emissions, obviously these projects have a financial return," he said.
"So it is possible to reduce emissions at the same time as ensuring we remain an efficient operation as well."
Rio Tinto also announced plans for future emissions reduction targets.
"This will really set out our road map for substantial decarbonisation in the business," Mr Salisbury said.
"This [Pilbara plant] is really an important first step towards that.
"We are investigating additional renewable energy options in the Pilbara, as well as other opportunities to reduce emissions across our entire global portfolio, building on the 43 per cent reduction in absolute greenhouse gas emissions since 2008."
The energy system should be able to reduce the company's carbon dioxide emissions by about 90,000 tonnes — the equivalent, according to Mr Salisbury, of "taking about 28,000 cars off the road".
Rio Tinto's total Pilbara emissions in 2018 were 3.2 million tonnes.