RMS rorts outlined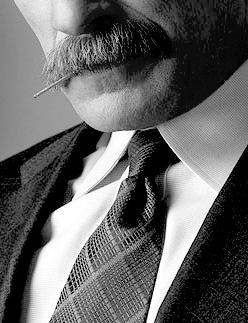 A corruption inquiry has heard claims of a long-running grift by two former NSW government workers.
Two public servants allegedly rigged NSW government contracts to funnel millions of dollars worth of kickbacks to their own accounts.
An Independent Commission Against Corruption (ICAC) inquiry has heard Alexandre Dubois and Craig Steyn allegedly spent close to a decade subverting processes of the Roads and Maritime Services (RMS), awarding over $41 million to companies owned by friends and family.
The pair are accused of skimming over $6.8 million in kickbacks, including a $1.5 million Ferrari and other luxury cars, a Rolex, jewellery, shoeboxes of cash, and school and travel fees.
Counsel Assisting the inquiry Jason Downing, SC, said the "intricate and extensive" scheme made it hard to put an exact figure on the amount of money they made, given the use of cash.
"Operation Paragon ranks as one of the most complex investigations undertaken by the commission involving a number of joint enterprises and schemes," Mr Downing said.
"Over almost 10 years, Mr Dubois and Mr Steyn engaged in large scale, systemic conduct which involved them taking steps to ensure that RMS contracts were awarded to companies controlled by friends and associates, and in some cases, family members, in return for very substantial kick-backs."
Mr Steyn's alleged corrupt conduct was deemed less substantial than that of Mr Dubois.
"By contrast to Mr Dubois, who seems to have had a penchant for cash and luxury cars, Mr Steyn seems to have been keen on others paying for goods and services for him," Mr Downing said.
Mr Dubois allegedly relied on awarding contracts lower than $250,000 in value, as this meant they did not require an open tender process.
The rules state only three contractors need to apply for these smaller grants, so Mr Dubois is alleged to have brought together three different companies controlled by the same person to bid for the contract "so they were pretending to bid against themselves", ICAC heard.
In other cases he would tell each contractor the price they should quote at so that he could predetermine the outcome, allegedly.
"Mr Dubois would ensure that the price of the successful quoter was high enough to include a component that could then be paid back to him in the form of a kickback," Mr Downing said.
Many of the companies involved were reportedly registered just before being put forward as contractors for government projects.
Mr Steyn later appeared before the inquiry, claiming had been caught up in a broader plot.
"I believe I got caught up in a network of corrupt work," Mr Steyn said, labelling his colleague Mr Dubois as the "primary factor" in the scheme.
He later agreed with ICAC Commissioner Peter Hall QC that he had in fact been free to leave the network.
The trial continues.