Robo-debt to be double checked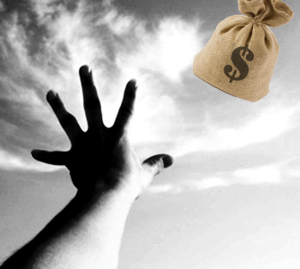 Centrelink's automated debt-recovery program could face a Senate inquiry.
The program matches Centrelink and Australian Tax Office (ATO) records to identify apparent cases of outstanding debt and issue a notice for a repayment.
The system has issued nearly 170,000 notifications since July last year, including thousands that have turned out to be incorrect.
In some cases, this has forced welfare recipients to try to repay Centrelink while still relying on their payments and contesting the faulty records.
Labor has joined the Greens and South Australian Senator Nick Xenophon in their vocal criticism of the scheme, and is now calling for the program's architects to face an inquiry.
Senator Xenophon has referred the matter to the Commonwealth Ombudsman, which has launched its own investigation.
If a Senate inquiry is secured, members of the public would be able to make submissions to detail their experiences with the automated form of Centrelink and the debt collectors it has set on welfare recipients.
Human Services Minister Alan Tudge continues to insist that the data-matching program works, despite several changes being made earlier this week.
Department of Human Services general manager Hank Jongen said welfare recipients had to make sure their records were in order.
Both Mr Tudge and Mr Jongen said Centrelink clients are given ample opportunity to clarify any discrepancies, though clients have complained that they are expected to repay the debt while also disputing it.
Mr Tudge says welfare recipients can now launch an internal review of their payments before debt-recovery proceedings take place.
He says the language of the letters will be simplified, contact phone numbers will be printed on notifications, and letters will be sent through registered mail so Centrelink can track them and follow up with a phone call.
This sort of system is unlikely to go away, with reports this week that the Government plans to extend the debt-recovery program to collect money from aged pensioners and those on disability support payments.
The expanded form of the program will assess debt based on assets and investments, rather than income data.
Parliamentary Budget Office figures suggest the data-matching program could save nearly $1.5 billion over four years.