Rooftop export fee suggested

Print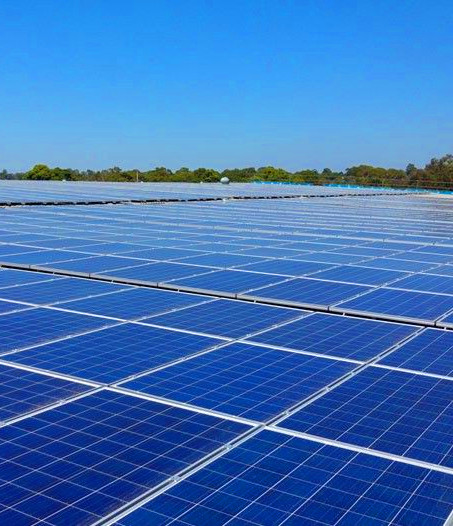 Regulators have proposed charging Australians with rooftop solar panels for exporting electricity to the grid.
Australian Energy Market Commission (AEMC) chief Ben Barr says the electricity grid is struggling to cope with a changing landscape that includes more solar energy than ever before.
About 20 per cent of all Australians are meeting their electricity needs partly through rooftop solar power. That figure has risen from just 0.2 per cent in 2007.
The AEMC says that when households sell their excess power back into the grid, it creates an increasingly unmanageable strain.
"The poles and wires businesses were set up to get electricity from a big generator, like a coal plant or a gas plant, down those wires and into your house," Mr Barr said.
"That change we've seen over the last 10, 15 years is a two-way flow … now power is not just going to your house, but power is coming from your house.
"The system hasn't been set up to deal with that."
He said power companies are facing "traffic jams" in the network that prevent households from exporting solar energy back into the grid.
"What that means is it's not really an equitable system at the moment," Mr Barr said.
The AEMC has put forth a draft determination that calls for the removal of a prohibition on charging for energy exported into the grid.
The AEMC said the recommendation would create more flexibility and pricing options.
"Introducing this flexibility should benefit the 80 per cent of consumers who don't have solar PV (photovoltaic) on their roof," Mr Barr said.
"We've modelled that there's a small reduction in their bills if this comes in."
Mr Barr said Australian households could see a reduction of up to $25 a year on their energy bills if solar users are restricted.
The AEMC's modelling suggests introducing an export charge would see houses with medium-sized rooftop solar systems make about $900 return per year - a reduction of about $70.
Homeowners with large rooftop solar systems that earn over $1,200 a year could see their benefits slashed by about $100.
Smaller systems of 2kW to 4kW - most households with rooftop solar - could lose about $30 a year, while still earning about $645 per year from feed-in tariffs.