Second 'robodebt' case launched

Print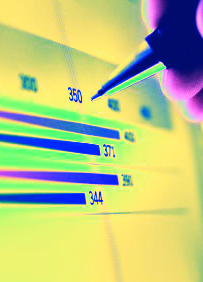 The Federal Government will soon face a second legal challenge to its controversial welfare debt recovery scheme.
The case follows earlier legal action launched on behalf of Melbourne nurse Madeleine Masterston. In that first case, the Department of Human Services wiped the woman's debt before proceedings in the federal court could begin.
At the time, the department was accused of holding a "forensic advantage" in court, because it can wipe the debt and then say it does not have a case to answer.
The latest case is still waiting for a judge to determine whether it can proceed, but the department again argues it no longer has a case to answer.
Victoria Legal Aid is mounting the new challenge on behalf of a 33-year-old local government employee, Deanna Amato, who received a $2,700 'robodebt' letter over alleged Austudy overpayments.
The government garnished her $1,700 tax return to cover the debt.
"In this case and the case of our other client Madeleine, we think it's critical for a court to look at the process Centrelink relies on to decide that people owe them money," said Rowan McRae, an executive director at Victoria Legal Aid.
"These two women are asking the court to decide whether that process complies with the law."
The government's 'robodebt' scheme uses software to look for inconstancies in a person's welfare record and automatically sends letters to those it thinks have been overpaid, asking them to pay up or prove that their payments were valid.
The government has attempted to take the edges off the harshest parts of the scheme, but insiders say many of the changes are being ignored. However, it is also aiming to issue about 30 per cent more debt letters than it did in previous years.