Service NSW slow to build fraud checks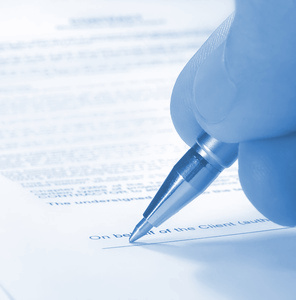 Reports show a NSW Government department lacked the ability to check whether applications for over $1 billion in relief payments were fraudulent.
In March 2020, as COVID-19 was looming, Australia was in the early stages of the Black Summer bushfire recovery.
The Commonwealth and NSW governments rushed to help with a series of small business bushfire grants for businesses that could demonstrate they were affected.
The scheme provided payments of up to $50,000 for affected businesses, but was deliberately set up to minimise paperwork. Instead, it relied largely on information provided by applicants.
Service NSW, part of the Department of Customer Service, was tasked with fielding these applications and delivering grants quickly. It was an entirely new role for Service NSW.
It now appears that a number of fraudulent applications were lodged for the bushfire recovery scheme.
Greens MLC David Shoebridge has received documents showing what was happening behind doors during this time.
It appears that the the Customer Owned Banking Association - a banking lobby - warned Service NSW in May 2020 about the potentially fraudulent applications.
This reportedly led Service NSW to tighten controls, realising it did not have an in-house fraud investigation team nor any fraud control framework in place.
Private contractors from Core Integrity were brought in to provide advice to the Department of Customer Service on the fraud risks.
Core Integrity is run by former NSW Police fraud detective, Darren Murphy, and so was able to use police contacts to arrange meetings that led to the establishment of a NSW Police task force to investigate alleged grant fraud.
Before this, the analysts had been highly critical of Service NSW's grant application system.
Typically, government agencies that accept grant applications use online systems to track and compare common characteristics — such as repeated names, bank accounts or email addresses used by applicants.
Service NSW did not have the capacity or systems for these checks.
"Core Integrity identified early in their engagement that SNSW's ability to undertake this type of analysis was limited if not non-existent," a report from the Service NSW Grant Administration Taskforce states.
"Some attempts have been made in a rudimentary way to perform this type of analysis … in spreadsheets using data extracts."
Service NSW said it preferred to use the data tool Tableau for this work, and gave "multiple assurances" that this capacity would be developed.
However, it appears that Service NSW did not implement these changes.
Mr Shoebridge said the documents showed that the agency "don't have the checks and balances in place to find the real scale of the fraud".
"I think everyone understands that there's a need to get this money out rapidly in an emergency," he said.
"But unfortunately, with this scheme, it was all stacked up in just eight days, and there wasn't even a single fraud control measure put in place."
Core Integrity discovered there were a large number of potentially linked fraudulent applications, including up to 200 lodged by one person
"If you have 200 applications from the one individual, you pick that up pretty soon. But none of those controls were in place," Mr Shoebridge said.
In a recent letter to NSW Parliament, Service NSW chief Damon Rees said the organisation "now has much stronger systems and processes in place which allow for a more accurate analysis of applications to identify when fraud controls have been triggered".
Reports say the NSW Auditor General is preparing to undertake two audits of the organisation's administration of relief funding schemes