Shell sees oil peak

Print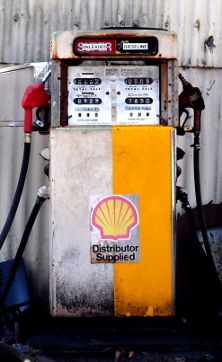 Shell says its global oil production has "peaked".
The fossil fuel giant said in a recent statement that "oil production peaked in 2019" for the company, and will now decline gradually by 1 or 2 per cent per year.
It is not entirely surprising, with many major oil industry producers and traders now forecasting a bleak future for worldwide fuel demand.
"The outlook appears even more fragile ... the path ahead is treacherous amid surging COVID-19 cases in many parts of the world," the International Energy Agency warned in a recent report.
Shell's claim also follows an announcement from fellow energy giant BP, whose 2020 Energy Outlook report also says peak oil may have been reached.
Shell says it intends to reach net-zero carbon pollution by 2050, and has announced some interim goals.
The company has talked about further investments in solar, as well as having hydrogen and biofuel power comprise up to 10 per cent of its portfolio by 2030.
But the company is also planning a massive increase in its output of liquefied natural gas (LNG), seeking 7 million tons of new capacity by the middle of this decade. It claims this will help it reach its carbon reduction goals, as it can produce "carbon neutral" natural gas using offsets and storage programs.
Shell is expected to push up to $3 billion into renewables in the near term, but this may be dwarfed by the tens of billions it spends on oil and gas exploration each year.
Additionally, the transition to low-carbon energy will include laying off about 10 per cent of Shell's workforce.