Sims reflects on tenure

Print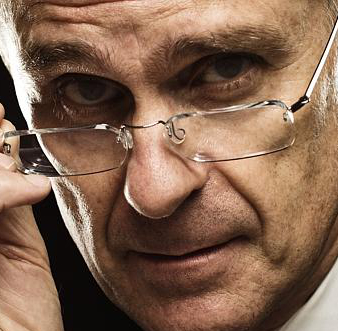 Australian Competition and Consumer Commission (ACCC) chair Rod Sims will soon leave his position.
Mr Sims' tenure as one of Australia's most high-profile regulators will end in March.
He gave some parting words this week after being appointed as an Officer to the Order of Australia (AO) as part of the 2022 Australia Day honours list.
For the next generation of hard-nosed regulators, Mr Sims says; "You are there to advocate. That's something regulators probably need to do more of."
Mr Sims has overseen a revolution in regulation, pushing the maximum penalties for companies that breach consumer law from $1.1 million to as high as 10 per cent of turnover.
This has led to record fines in recent cases against Telstra ($50 million), Voltswagen ($125 million) and vocational education company AIPE ($153 million).
Mr Sims says the bigger fines increase the respect of and adherence to consumer law.
Mr Sims was also instrumental in convincing the government to allow the ACCC to go after companies that abuse market power, and to cut down government-created monopolies.
Mr Sims says he has been proud to lead an agency that has one of the highest engagement rates in the Australian Public Service.
He says the ACCC has a culture of warmth, "hopefully a bit of humour", and clear purpose.
"I've had some very junior people stand up in meetings. On one famous occasion, she got very upset, telling me I was wrong. She was right, I was wrong, but that was a wonderful moment and sent good messages," he said.
Mr Sims is already moving into a new role as vice chair of digital coordination and Asia-Pacific liaison at the International Competition Network, from where he will work with competition authorities around the world.
Gina Cass-Gottlieb has been appointed as Mr Sims' successor at the ACCC - the first woman to hold that office.
She takes up the role on March 21, adding to an extensive career that includes roles with the Reserve Bank of Australia Payment Systems Board and the Financial Regulator Assessment Authority.