Strike foreseen over cuts and 9 minutes' work

Print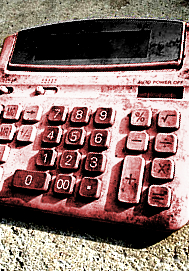 An extra nine minutes of work per day could be the final straw for embattled staff at the Australian Tax Office.
Reports say a proposal was made for ATO staff to work right up to 5pm every day, rather than knocking-off at 4.51pm as they currently do.
The Canberra Times says that the idea was raised in bargaining talks between the Australian Services Union, which represents ATO staff, and department bosses in charge of cost-cutting.
For ATO workers, nine more minutes per day would push the average working week to 37.5 hours, or an extra 39 hours per year.
Geoscience Australia is reportedly to dealing with a similar suggestion in its bargaining process.
A spokesperson for the ASU tax branch said he predicted industrial action if the suggestion went ahead, compounded by prior issues.
The Times says a number of departments are in similar talks as they deal with thousands of job losses prompted by Labor government efficiency dividends and further cuts under the Coalition.
The Defence Department is thinking of moving its working hours from 37.5 hours a week to 38 hours, and may take away Christmas leave, which is currently paid but is separate to annual leave. The change would mean staff either work through the period or take annual leave for Christmas.
A consultant for a leading industrial and employment relations firm has told industry press Human Capital Magazine that public sector pay is linked with efficiency, and that lower productivity means more strict hours and overtime.
He also said industrial action may take a number of forms.
"In the past there may have been stoppages for one or two days, but now there is more of a tendency in the private sector for work bans and limitations and that I expect the public sector would be similar in this trend as people are concerned about job security due to the redundancy process that has now started."