Sub deal stoush emerging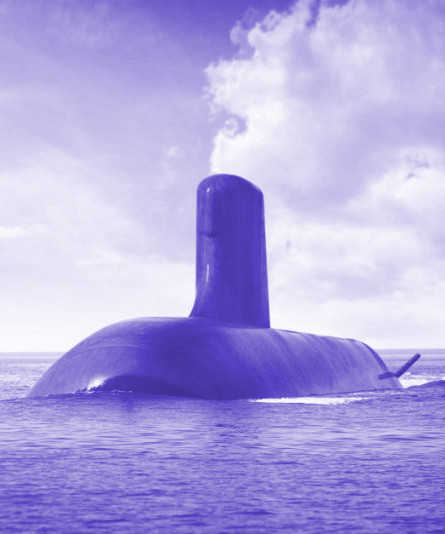 A diplomatic spat has erupted between Australia and France over a new submarine deal.
France appears furious about the Morrison government's decision to scrap a $90 billion project to build a fleet of diesel-electric submarines.
It has taken the dramatic step of recalling its ambassadors from Canberra and Washington, accusing the nations of working in secret to deprive France.
"In a real alliance you talk to each other, you don't hide things, you respect the other party and that is why this is a real crisis," French Foreign Minister Jean-Yves Le Drian has told television channel France 2.
He said the cancellation of the deal constituted "unacceptable behaviour between allies and partners, whose consequences directly affect the vision we have of our alliances, of our partnerships and of the importance of the Indo-Pacific for Europe".
France says it found out about the new deal about an hour before it was made public. Australia's Prime Minister Scott Morrison claims he tried calling President Emmanuel Macron around 8:30pm on Wednesday, almost 12 hours before the official announcement.
"They would've had every reason to know that we had deep and grave concerns that the capability of the Attack Class submarines was not going to meet our strategic interests," Mr Morrison said over the weekend.
"I don't regret the decision to put Australia's national interest first."
He did not say why France was kept in the dark about Australia's discussions with the US and UK.
There is now some concern about the deal's impact on Australia as it negotiates a free trade agreement with the European Union.
France's European Affairs Minister, Clément Beaune, has told broadcaster France 24: "I don't see how we can trust our Australian partners"
Foreign affairs expert Hervé Lemahieu says the comments have "sent a degree of alarm around Canberra".
"It's unclear what extent Paris speaks for Europe on this issue, there are the economic self-interests of 26 other members states to take on board here," Mr Lemahieu told the ABC.
"But France is a powerful member state within the EU and could play a complicating role in arriving at an agreement and it could complicate the accession process of the free trade agreement."
Also, Prime Minister Scott Morrison's trip to the Indonesian capital Jakarta has been cancelled amid the fallout over the AUKUS defence pact.
Mr Morrison had planned to stop in Indonesia on his way back from Washington next week, but Indonesian President Joko Widodo will now be unavailable due to scheduled trips to provinces outside the capital.
Mr Widodo had expressed alarm over Australia's plan to arm itself with a nuclear submarine fleet, saying he is "deeply concerned over the continuing arms race and power projection in the region".
A Franco-British defence ministers' summit due to take place this week has been cancelled too.