Sub decisions quizzed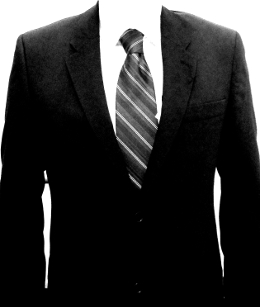 Questions have been asked about American shipbuilding executives on an official government advisory panel.
The Federal Government is paying Retired Admiral Kirkland Donald, Jim Hughes and Donald McCormack - all veterans of the US shipbuilding sector - for their roles on Australia's Submarine Advisory Committee.
Admiral Kirkland is chair of US firm Huntington Ingalls Industries (HII), which builds US Virginia-class nuclear submarines. HII has previously employed Mr Hughes, who is a former vice president of submarines at Newport News Shipbuilding (another company that constructs the Virginia class submarines). Mr McCormack is an executive director at the US military's Naval Sea Systems Command.
They were given three-year appointments just months before the new AUKUS pact was unveiled, which will see the United States and United Kingdom help Australia acquire nuclear-powered submarines.
Reports say there has been debate over whether Australia will use a US Virginia-class or UK Astute-class submarine as its base model for new subs.
However, the government does not appear to have appointed any British experts to the Submarine Advisory Panel.
The Royal Australian Navy's Rear Admiral Greg Sammut, General Manager Submarines, was quizzed about the appointments and plans this week
He said that the role of the Submarine Advisory Committee in acquiring the nuclear-powered boats "hasn't been determined yet".
He said three unnamed committee members had identified "conflicts of interest" that will be factored into any acquisition planning.
"Given the role of Kirkland as chairman of HII, and that organisation's role in building the Virginia class, has that been identified as a conflict of interest?" Senator Jordon Steele-John asked.
"They continue to review the work we're doing on Collins and within their remit look at how we are winding down the Attack program," Rear Admiral Sammut replied.
"Whilst that is their remit there is no conflict of interest."
Government officials confirmed that Australia wants to buy an off-the-self, unchanged mature design - either the UK Astute class or the US Virginia class. Insiders have allegedly told reporters that Defence is leaning towards the Virginia class.
It is also alleged that the rear half of Australia's new submarines and the nuclear reactors contained therein will be built overseas, before being joined together with a locally-built front half.
The Morrison Government has refused to detail the remuneration packages for the foreign executives, but Admiral Kirkland has previously been paid $675,000 for an 18-month advisory contract.
US Navy secretary Donald Winter has been paid $US6,000 ($8,000) a day as an adviser to the federal government on shipbuilding matters.