Talks turn in positive direction for post-budget dealing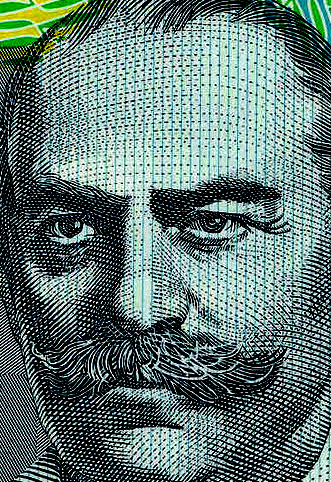 The Treasurer has mounted an impassioned defence of the Federal Budget, in an address to business associates at the Sydney Institute.
At the same time, international figures have praised the Budget, and a key Queensland MP says he may not block one of its larger measures.
Treasurer Joe Hockey has hit back at broad criticisms of the fairness of the 2014 budget, which opponents say renders a big blow to pensioners and the young, a claim Hockey calls "misguided".
"The average working Australian, be they a cleaner, a plumber or a teacher, is working over one month full time each year just to pay for the welfare of another Australian," he said.
"In fact, just 2 per cent of taxpayers pay more than a quarter of all income tax.
"Is this fair?"
He defended the $7 fee for GP visits, deregulation of university fees and shunting of welfare recipients onto lower-paying schemes – all measure he claimed were actually bringing balance to the system, rather than tilting it in favour of the wealthy.
Meanwhile, the head of the Organisation for Economic Cooperation and Development - the world's leading economic agency – praised the recent Budget.
"Mr Hockey has gone for a surplus in 2023, giving himself 9-10 years for a surplus. I think it's good timing, in a sense not overloading or frontloading too much at a time when recovery is still firming up," OECD Secretary-general Angel Gurria told ABC television's The Business program.
"You [Australia] went for 80 per cent cuts, one-fifth tax increase. We're always saying you should at least keep it balanced, this is a more sustainable, more durable type of solution. Once you cut the expenses it stays low, with taxes there are certain temptations."
And finally, the budgetary saving measure of repealing the carbon tax could go ahead, as one of its biggest opponents says he may let it pass.
The Palmer United Party has reduced its demands over the carbon tax repeal legislation.
The party led by Clive Palmer had been trying to amend the repeal, pushing for the cost of the tax to be reimbursed retrospectively to companies. It is a move many said would earn Mr Palmer millions of dollars for his private interests.
The PUP also wanted power companies to be required by law to pass on any savings in full, something Environment Minister Greg Hunt says the ACCC will be asked to do.
Mr Palmer has previously made it clear that he would not support the multi-billion-dollar Direct Action plan to combat climate change.
With his recent reversal on related policy, it is unknown what his position on Direct Action now might be.
Prime Minister Tony Abbott is meeting with US President Barack Obama today, and Australia's top diplomat in the US Kim Beazley says Obama may have some questions to ask.
Mr Beazley says US politicians are interested in moves Australia has made towards governments in Asia.
"He has them somewhat intrigued," Mr Beazley said in an interview with the Daily Telegraph.
"They don't comprehend how we operate in the region.
"They know we have a lot of influence in the region….they know we have ideas about it.
"They are intrigued by his [Tony Abbott's] relationship with the Japanese Prime Minister and the fact Australia is looking to do more and more with Japan and how he managed to balance that out with quite a reasonable dialogue with China.
"And then of course as the Americans have more interest with south-east Asia…the most interested of the American politicians in this area is Obama himself."