Telcos slammed for speed claims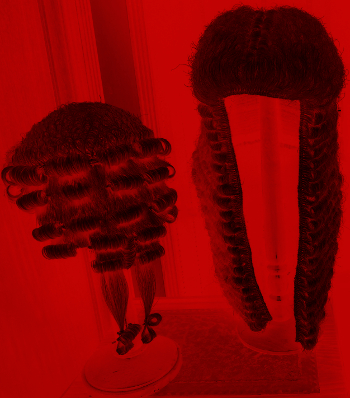 Court action has been launched against Telstra, Optus and TPG for allegedly misleading consumers over NBN maximum speeds.
Separate proceedings have been undertaken in the Federal Court against each of the firms for making alleged false or misleading representations in their promotions of some 50Mbps and 100Mbps NBN plans, in breach of the Australian Consumer Law.
The ACCC alleges that the companies told consumers on Fibre to the Node (FTTN) connections that they would test the maximum speed of their connections, notify the impacted consumer of their maximum speed if their line was underperforming, and offer them remedies if the maximum speed was below their plan's stated speed, but failed to do so for many customers.
It is also alleged Telstra, Optus and TPG wrongly accepted payments from certain customers for NBN plans when they were not provided with the promised speeds.
"Telstra, Optus and TPG each promised to tell consumers within a specific or reasonable timeframe if the speed they were paying for could not be reached on their connection," ACCC chair Rod Sims says.
"They also promised to offer them a cheaper plan with a refund if that was the case. Instead, we allege, they failed to do these things, and as a result many consumers paid more for their NBN plans than they needed to.
"Collectively, hundreds of thousands of consumers were allegedly misled by these three big internet providers, Telstra, Optus and TPG, which accepted payments for NBN speeds they could not provide.
"What makes this behaviour even more concerning is that Telstra, Optus and TPG were well aware of these issues and had earlier given undertakings to the ACCC to provide remedies to consumers who purchased NBN plans with speeds that couldn't be delivered.
"We are very disappointed that these companies do not seem to have taken seriously the undertakings they gave to the ACCC."
The allegedly false and misleading statements were made on the companies' websites and in emails to consumers from at least 1 April 2019 to 30 April 2020 by Telstra and TPG, and at least 1 January 2019 and 31 December 2019 by Optus.
Telstra stated it would test the line speed 21 days after connection and promised consumers: "If your nbn connection doesn't allow you to properly benefit from the speed tier you're on, we'll provide you with a maximum line speed, once it's available, along with alternative options".
Optus also told consumers it would check the speeds and that: "options will be provided if the actual speed you achieve is lower than what's included in your plan or speed pack".
TPG said it would email consumers their line speeds "around three weeks after activation" and that consumers would "have the option to move to a lower speed plan (if available) or to change providers without contract break fees".
The ACCC alleges that Telstra, Optus and TPG did not have adequate systems in place to implement the speed checks, notifications and remedies they said they would carry out.
The investigation was prompted both by Telstra self-reporting elements of the conduct to the ACCC.
Telstra, Optus and TPG say they are contacting current and former customers who are affected to advise them if they are eligible for a refund, and offer alternative plans, or an opportunity to leave their contract without penalty, if appropriate. Consumers may also contact their provider directly for further information.
The ACCC is seeking a range of orders, including declarations, injunctions, pecuniary penalties, publication orders and the implementation of compliance programs.