Tinkler taking forced break

Print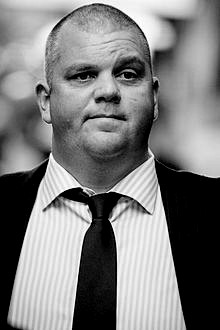 Former coal billionaire Nathan Tinkler has been banned from managing companies for over three years, after failing to uphold his duties as director.
Tinkler has been banned for three years and nine months ban after the collapse of 11 companies he managed, including Ocean Street holdings, Tinkler Group, Aston Metals, and Mulsanne Resources.
Tinkler was declared bankrupt last year, with creditors at the time claiming he owed around $250 million.
He has since stepped down from his role as CEO and managing director of Australian Pacific Coal.
Tinkler's two former co-directors - Troy Palmer and Donna Dennis - have been banned from managing companies as well.
Palmer was banned for three years and nine months after appointing liquidators to nine companies he managed including The Supercar Club and Newcastle Jets Football Operations.
Dennis was banned for just three years for the failure of nine companies she managed including Monegeetta Holdings and Thoroughbred Administration.
The regulator ASIC found the three directors failed to prevent some of their companies from trading while insolvent, failed to ensure company tax was paid, failed to discharge their duties as directors and deliberately allowed one company to operate at a loss.
"The disqualifications imposed on these directors should highlight the consequences that can foll---ow when companies are poorly managed," ASIC commissioner John Price said.
"ASIC will seek to hold company directors accountable if they systemically fail to discharge their obligations when managing companies."
Media outlets have tried to contact Mr Tinkler since the decision, but only the Newcastle Herald appears to have got through.
"F*ck off," Tinkler told reporters.