Total donations rise

Print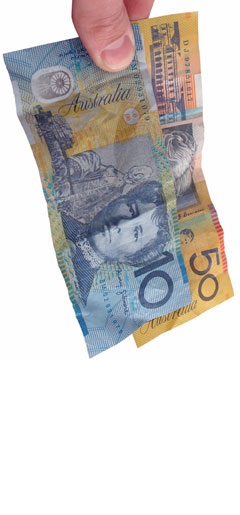 The latest generosity data shows total donations are up, but people are giving proportionately less.
Western Australia takes the prize for most generous, while the highest average gift claimed by taxpayers was in the Queensland postcode of 9726.
The findings come from a yearly report produced by QUT's Australian Centre for Philanthropy and Nonprofit Studies (ACPNS) using Australian Taxation Office (ATO) data dating from 1978 to crunch the numbers on tax-deductible giving.
The total amount donated and claimed by individuals as tax-deductible donations in 2018/19 was $3.93 billion (compared to $3.75 billion for the previous income year). This is an increase of $181 million (or 4.85 per cent) from the previous income year.
In 2018/19, the average tax-deductible gift for all taxpayers was $933.20, compared to $845.73 in the previous year.
A total of 4.21 million Australian taxpayers (or 28.69 per cent of the Australian taxpaying population) made and claimed tax-deductible donations. This decreased from the previous year when 31.01 per cent of taxpayers made and claimed a gift.
This percentage is at its lowest since 1978/79 and is the first time since then that it has fallen below 30 per cent.
Women give more of their taxable income then men and more women made taxable donations but the average donation claimed by men was greater.
Chief Executive and Managing Directors retained the highest average amount donated, although the amount decreased by 13.76 per cent between 2018/19 and 2017/18.
Western Australia is the most generous state, with the highest total and average donations claimed in 2018/19.
ACPNS Centre Director, Associate Professor Wendy Scaife said the data was critical to highlight trends and opportunities, such as the concerning drop in giving participation and the chance to engage more of Australia's higher income earners in giving.
"This 2018-19 data also will become also the benchmark for the tumultuous giving years that have followed due to the bushfires and pandemic," said Associate Professor Scaife.
The full report is accessible here.