True SMSF costs counted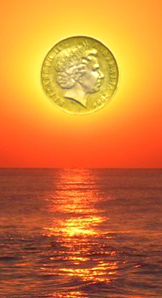 A new study has shown that self-managed super is certainly not a cheap option.
The cost of running the average self-managed superannuation fund (SMSF) could be as high as $20,000, according to the research from Deakin University.
Speaking at the annual CPA Australia SMSF Conference in Sydney this week, study co-author Dr Adrian Raftery said that the findings dispel the widely-held belief that DIY funds are the cheaper alternative to most other types of funds.
"When you factor in the value of the (SMSF) trustees' time required to run the fund we find that they are not so competitive," said Dr Raftery, a senior lecturer in financial planning and superannuation.
"These figures [1.45 per cent to 1.92 per cent] are significantly more expensive than industry and public sector funds while comparable with most retail superannuation funds.
"They [SMSFs] definitely are not cheaper."
With over one million individuals currently running over 550,000 DIY funds, SMSFs have proved to be attractive, particularly over the last decade, due to their greater flexibility and control of investments together with their perceived cost savings to other types of superannuation funds.
While acknowledging that larger funds do enjoy economies of scale, Dr Raftery said that the perception that SMSFs were cheaper to run because SMSF trustees, under the Superannuation Industry (Supervision) Act 1993,cannot charge for their time.
"Statistics from the Australian Taxation Office (ATO) for the 2012/13 year indicate that the average operating expense ratio for SMSFs are 1.03 per cent of total assets, with the average cost of an accumulation fund being $9,900, jumping to $10,600 in pension phase," he said.
"However, these figures do not account for the value of the time that the trustees' are required to spend on compliance and monitoring issues from picking and reviewing investments through to bookkeeping and arranging the annual audit and tax return."
He research team surveyed 1,142 superannuation fund members and found that those with an SMSF spend on average an extra 40 hours per year on compliance and monitoring activities in relation to their retirement monies compared to their APRA-regulated counterparts.
"When we value their time spent based on the national minimum wage (currently $656 per week), we estimate that the average-sized SMSF costs $15,667 annually – or 1.45 per cent of the average fund balance," Dr Raftery said.
"This increases to $20,687 – or 1.92 per cent of assets – when we value their time at AWOTE (Australian Weekly Ordinary Times Earnings). These figures are obviously conservative for those earning higher than average incomes.
"This study shows that the cost and time involved in running an SMSF are significant and should be disclosed to the client.
"Disclosure of costs, including time involved, will help to ensure that clients are able to make an informed decision whether an SMSF structure is a suitable investment vehicle for their retirement monies."