Trustee slammed over fees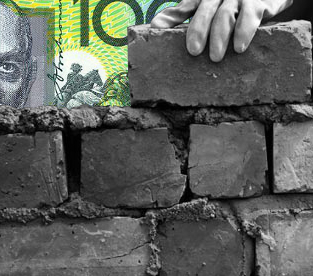 The Queensland Public Trustee has been criticised for its high fees and charges, but denies profiting from clients.
The Public Trustee of Queensland has reportedly been charging people on disability support and aged care pensions with assets up to 40 per cent of their incomes for financial administration services.
The Public Trustee provides a free will-making service for all Queenslanders, and is in fact the largest maker of Wills in the Southern Hemisphere. It makes Queenslanders' enduring powers of attorney, provides deceased estate management and holds unclaimed money for people in circumstances where an organisation has lost touch with the owner of the funds.
It is also meant to help some of Queensland's most vulnerable, being appointed as financial administrator for people who have impaired capacity and no one else to help them manage their money.
Queensland Attorney-General Shannon Fentiman has tabled a Public Advocate's report into the Public Trustee in state parliament.
It documents high fees for asset-rich pensioners, fees for no service and the practice of charging multiple sets of fees on managing the same funds, like superannuation.
The Palaszczuk Government announced in response that a new board would oversee the Public Trustee.
However, since it made that announcement earlier this month, no timeframe for when this would occur has been provided, nor any details on what authority it would have.
The Public Advocate's report also exposed routine profiteering at the trustee, where in cash assets were funnelled exclusively into the Public Trustee's own investment products.
"The practice of directing all client funds into Public Trustee investments also means that the Public Trustee earns income and fees additional to the general Asset Management Fees it charges clients for providing administration services," the report stated.
"This practice raises questions about whether the Public Trustee is fulfilling its fiduciary duties to avoid conflicts with its clients' interests and not to make unauthorised profits from clients."
The Public Trustee kept $12.9 million in interest earnings from the cash assets of clients in 2019-20 alone.
Public Advocate Mary Burgess made 32 recommendations, most of which are primarily the responsibility of the Public Trustee to implement.
The Public Trustee says it is reviewing its fees and charges, but has denied it made a profit.
Shadow attorney-general Tim Nicholls has called for an independent audit of the Public Trustee, and the legislation that governs it.
"It's really the case that the report has been done, the government has looked at it, and then handed it to the Public Trustee and said; 'You solve your own problems'," he said.
"There's no clarity about the [fee] review and what the changes are likely to be.
"The Public Trustee continues to milk those clients for every cent under a flawed system that sees the most disadvantaged people paying more and getting less."