Turnbull renews TPP drive

Print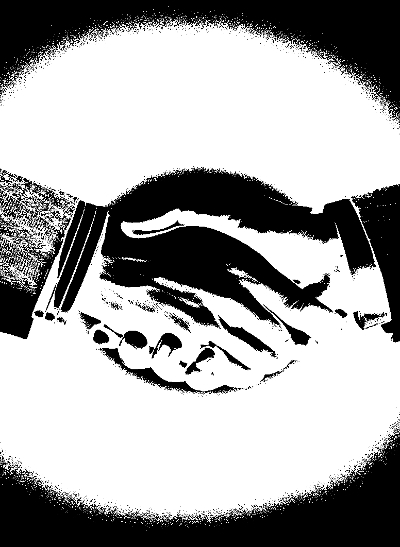 While the Trans-Pacific Partnership Agreement (TPP) took a beating in the US election cycle, other world leaders want to see it go ahead.
Over the weekend, the prime ministers of Australia and Japan committed to pursuing the threatened global trade deal while also strengthening defence ties.
Japanese Prime Minister Shinzo Abe has visited Australia as part of a four-country trip to spruik his trade-friendliness in the Asia-Pacific region.
Mr Abe met with Prime Minister Malcolm Turnbull to make a very public pledge that the 12-country TPP trade deal will come into effect.
The TPP continues to be criticised for its apparent favouring of multinational pharmaceutical companies, tech and resource firms, and for the supplanting of nations' rights by the rights of private companies.
"We agreed that we should demonstrate anew the importance of free trade," Mr Abe said after his meeting with Mr Turnbull.
"We confirmed that we would coordinate toward the early entry into force of the TPP and the prompt conclusion of the RECP [Regional Comprehensive Economic Partnership]."
Their support for the deal came in the wake of US President-elect Donald Trump's latest condemnation of the TPP as a "potential disaster" for the US.
Mr Abe admitted the deal would require all interested countries to maintain "solid cooperation" with the Trump administration.
Australian Trade Minster Steven Ciobo remains hopeful the TPP will be ratified.
"It is our earnest hope that we'll continue to see the ratification of the TPP by all 12 countries," Mr Ciobo told a business event on the weekend.
"In the interim, we'll work towards being strong advocates of the myriad of advantages that flow and will understand that through the TPP we can overcome the mutual challenges we face."
In a more immediate deal, Mr Turnbull announced an agreement with the Japanese Government to step up military cooperation with Australia.
He said the agreement would improve the capacity of both defence forces to provide logistical support during joint exercises and operations.
Mr Abe said the talks at Kirribilli House were "extremely meaningful".
"In a situation where there is increasing uncertainty and nebulousness on the political security and economic scenes, it is important to guard and increase the robustness of the free, open and rules-based international order," he said.
"It is more necessary than ever before for Japan and Australia, as special strategic partners, to play a leading role for regional peace and prosperity as we both share common values such as freedom, rule of law and democracy."