Twitter tussles with Musk bid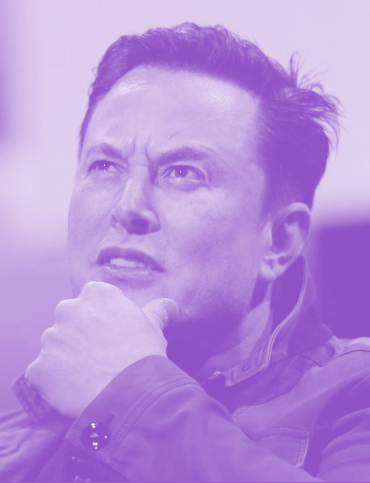 Twitter appears to be cutting off Elon Musk's attempt to take control.
In recent weeks, the world's richest person - Elon Musk - has bought up enough Twitter stock to become the single largest shareholder, owning about 9 per cent of the company.
Twitter offered him a seat on the company's board of directors, allowing him some sway but not any authority to make direct decisions. However, he turned down this offer, which some suggest did not appeal to him because it would limit his ability to make statements about the company without attracting the attention of the US stock trading regulator, the Securities and Exchange Commission (SEC).
Mr Musk has made numerous comments about the state of Twitter, its failings and its future direction, as well as suggestions such as allowing any user to be verified (shown with a blue checkmark) or to add an edit button to tweets. It is unlikely that he would be allowed to speak so freely if he were on Twitter's board of directors.
Mr Musk's next move was to offer to buy a majority of Twitter shares for about 10 per cent more than their asking price. This is something that the existing shareholders would have to agree to. If he owned Twitter and took it private, he would be able to make whatever changes he wanted and say whatever he wanted about the company.
While considering his proposal, Twitter has announced it will adopt a defensive "poison pill" approach, in which it will dilute the holdings of anyone amassing a stake of more than 15 per cent by selling more shares to other shareholders at a discount.
The poison pill will be in place for 364 days.
Meanwhile, there are rumours that rich investment groups are preparing a rival bid for Twitter.
Mr Musk has attempted to manipulate stock and crypto markets using tweets and online comments. For example, when Mr Musk added #bitcoin to his Twitter profile last year he caused the value of bitcoin to jump 20 per cent, increasing the value of any bitcoin he personally held. Many see his current interactions with Twitter as another attempt at manipulation. His plan may simply be to raise the price of Twitter's stock by offering to buy the company, increasing the value of the stock he already owns.
In 2018, Mr Musk tweeted that he had secured the funding to take EV-manufacturer Tesla private.
Shareholders accused Tesla of securities fraud over their stock market losses in the wake of the tweet, which caused the company's share price to fluctuate wildly for several days.
In a court filing late last week, plaintiffs asked the US federal judge in charge of the case, Edward Chen, to order Musk to stop saying that he had the money to take Tesla private.
Judge Chen has reportedly concluded that Mr Musk's Twitter statements were "false and misleading", and made "recklessly and with full awareness of the facts that he misrepresented in his tweets".
The SEC also charged him with fraud in the wake of the tweets, leading Mr Musk to pay a US$20 million fine and step down as Tesla's chairman.
Last week, he said he felt forced into the deal with the SEC to save Tesla.