UN pushes emissions pledge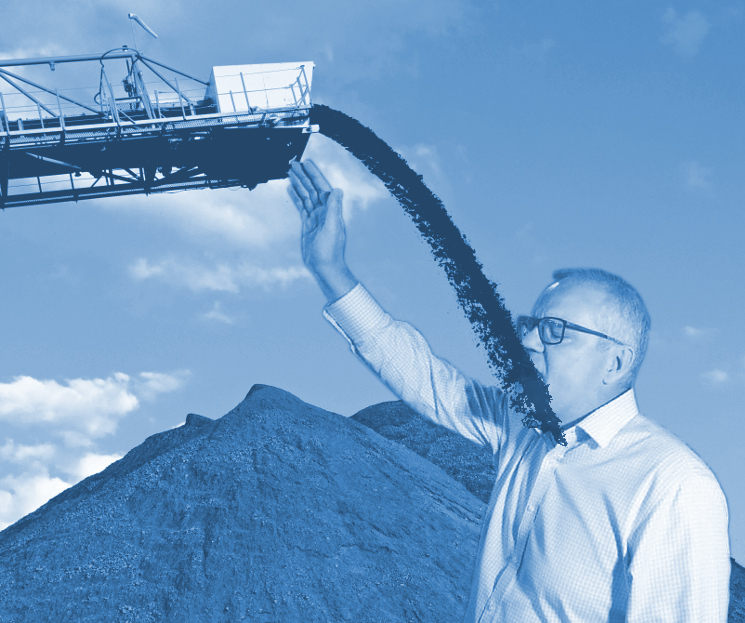 A senior UN official says the climate crisis will "wreak havoc" on Australia's economy if coal is not phased out.
The Morrison Government is becoming increasingly isolated in the global community for its lack of commitment to a net zero greenhouse gas emissions target for 2050.
Selwin Hart, the UN's assistant secretary general for climate action and special advisor to the secretary general, says all OECD countries including Australia must stop using coal by 2030.
He says there is clear scientific evidence that global emissions must be cut by at least 45 per cent this decade to limit global heating to 1.5C above pre-industrial levels.
"National governments responsible for 73 per cent of global emissions have now committed to net zero by mid-century. We urge Australia to join them as a matter of urgency. All Pacific small island nations have made this commitment," Mr Hart said in an address to the ANU Crawford Leadership Forum.
"We welcome the 2050 net zero commitments of all states and territories of Australia. We also welcome the explicit support for 2050 net zero targets from peak business bodies such as the National Farmers Federation, the Business Council of Australia, and the Australian Industry Group, along with many of the country's largest businesses.
"While crucial, these long-term national net zero commitments are only part of what is needed. It is essential they are backed by ambitious 2030 targets and clear plans to achieve them, otherwise we will not see the changes in the real economy we urgently need."
Mr Hart Hart says market forces already show that coal cannot remain central to future power systems.
Investors are abandoning coal in favour of renewables, which are becoming cheaper, while many seek to avoid the risk of stranded coal assets.
"We fully understand the role that coal and other fossil fuels have played in Australia's economy, even if mining accounts for a small fraction – around 2 per cent – of overall jobs. But it's essential to have a broader, more honest and rational conversation about what is in Australia's interests, because the bottom line is clear," Mr Hart said.
"If the world does not rapidly phase out coal, climate change will wreak havoc right across the Australian economy – from agriculture to tourism, and right across the services sector.
"Similarly, [it will affect] construction, housing and the property sector in a country where the vast majority live on or near a coastline."
Australia's Prime Minister Scott Morrison says he will announce a new emissions strategy before an upcoming UN summit in Glasgow in November, but has not committed to lifting targets or creating any new policies.
Treasurer Josh Frydenberg claims "progress is being made behind closed doors" on climate change, but that the government is "very comfortable" with the 2030 target.
Deputy prime minister Barnaby Joyce says Australia will not yield to what he calls "straight-out bullying" on the issue of emissions.