VET cap in the works

Print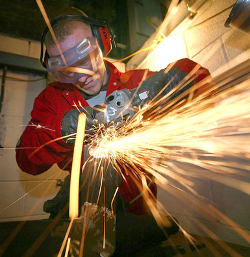 The Federal Education Minister has indicated he might cap loans to vocational education students.
Since the opening of the vocational education and training (VET) sector to more private players, dozens of dodgy providers have emerged.
Education Minister Simon Birmingham says he is planning reforms of the entire sector next year, which may include imposing a limit on the amount of government money students can get.
"Some kind of fee cap I expect will be part of the model we put forward," Senator Birmingham said on ABC radio.
He ruled out the idea of flat fees for all courses, one of Labor's ideas.
"You have to recognise that different courses — nursing or agriculture or aviation — cost different amounts of money to deliver," he said.
"To put a flat $8,000 cap on every course, as Labor proposed at the last election, you just end up with circumstances where students face upfront fees to access those courses.
"We need a smarter model than what Labor proposed."
The cost of the VET FEE HELP scheme – the government's vocational education loan system – currently costs the Government around $2.9 billion a year.
Senator Birmingham said there should be better quality controls on providers.
"First and foremost we need tighter barriers of entry on who can actually be involved in such a scheme," Senator Birmingham said.
"The way that the Gillard Government structured the VET FEE Help scheme clearly allowed people into that scheme to offer course and give out student loans who should never have been there."