Vic. budget updated

Print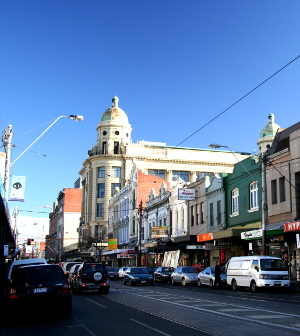 Victoria's budget has blown out by $7.9 billion.
The state issued its updated budget this week, which says net debt is expected to be $6.4 billion higher by June 2025 compared with the 2021-22 budget.
This is largely due to additional government support that was provided in response to the Delta wave of the COVID-19 pandemic.
The documents predict net debt will hit $162.7 billion in financial 2025 from $104.5 billion, or 27.9 per cent of state gross product. GSP for the year ending next June 30 is estimated at 21.1 per cent.
"Despite the necessary increase, the government remains committed to stabilising net debt as a percentage of GSP over the medium term," the budget papers say.
The state's economy is expected to expand by 2.25 per cent in 2021-22, down from the 4.25 per cent forecast in previous budget outlooks.
But Victoria's Treasury is confident, despite the fact that the economy contracted 0.4 per cent in the last financial year.
"The economy is expected to broadly return to the growth path forecast in the 2021-22 budget by mid-2022," Treasury said.
"In annual growth terms, real GSP growth is forecast to reach 2.25 per cent in 2021-22, which is 4.25 percentage points below the 2021-22 budget forecast, reflecting the effects of the delta variant of COVID-19 and associated restrictions."
"This temporary setback in Victoria's economic recovery is expected to shift the peak in annual GSP growth from 2021-22 to 2022-23, when growth is forecast to rise to 4.50 per cent, compared to the 3.25 per cent forecast in the 2021-22 Budget."
It predicts employment will recover strongly as restrictions ease.
"Employment growth is expected to reach 2.5 per cent in 2021-22, unchanged from the 2021-22 budget," Treasury said.
"The unemployment rate is expected to average 4.5 per cent in 2021-22, slightly lower than forecast in the 2021-22 budget, and remain at this low level in 2022-23."
The government foresees a return to an operating cash surplus from financial year 2023 onwards, in line with the 2021-22 budget.