Virtual homelessness misses mark

Print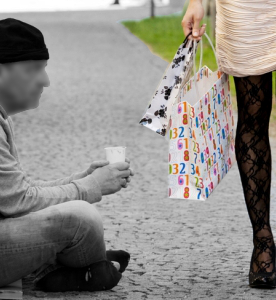 The CEO Sleepout charity has introduced a virtual reality homelessness experience.
At a recent Sydney fundraising event for the homeless, CEOs were able to don virtual reality headsets to "get a glimpse" of life on the streets.
The VR experience was just one part of nationwide events which this year raised over $5 million to help Australia's 105,000 homeless people.
CEO Sleepout has been running since 2006 in partnership with the St Vincent De Paul Society, and this year involved nearly 1,500 CEOs.
Footage posted by the organisers on Twitter showed a row of CEOs sitting in silence with VR headsets covering their faces.
While it is not clear what the users actually saw in the digital representation of homelessness, many believe that whatever it was would not accurately reflect the reality of 'sleeping rough'.
The VR experience was described as "dystopian" and "tone deaf" by Twitter users, with one sarcastically praising the service for allowing CEOs to experience "dealing with the virtual cold, the virtual violence, the virtual hunger, the virtual untreated illnesses, the virtual despair…"
Others criticised it as a high-tech waste of money, but the CEO Sleepout organisers said the equipment was given to them as a donation.
"The Sydney CEO Sleepout used fully-sponsored new technology to educate and inform participating CEOs about the leading causes and statistics of homelessness in Australia," the charity campaign said in a statement.
"The exercise also included face to face discussions with our frontline staff to get a better understanding of some of the barriers faced by people experiencing homelessness as well as some of the services provided by Vinnies to assist them.
"All funds raised at the Vinnies CEO Sleepout fund critical services including women's refuges, medical clinics, education and life skill courses, and accommodation and food services."
The millions of dollars raised have become more valuable after the government decided to scrap the National Affordable Housing Agreement in this year's budget.
Prof Paul Flatau, author of a report by the Australian Housing and Urban Research Institute, says philanthropic private sector funding is incredibly helpful, but that the homelessness support sector needs to retain a high level of federal government funding.
Our Sydney CEOs using virtual reality to get a glimpse of the realities faced by the people who experience this everyday. #CEOSleepoutAu pic.twitter.com/b53wqESdLA

— CEOSleepout (@CEOSleepout) June 22, 2017