Voices raised on TPG's big deal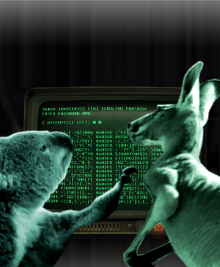 The Greens want the ACCC to block TPG's buy-out of iiNet.
TPG said it would move to make the purchase soon, and iiNet's director want it to happen, but the Greens say it would smash local ISP competition, leading to higher prices or reduced services.
"I will be reminding the ACCC of its obligation to directly prohibit acquisitions which would be likely to have the effect of 'substantially lessening competition in any market'," the Greens' communications spokesperson, Senator Scott Ludlam, said in a statement.
"Competition in Australia's broadband sector has been painstakingly built up over a period of more than two decades.
"The ACCC must not sit by and let the sector descend into a feeding frenzy that leaves consumers with no real choice between services," Ludlam said.
But the industry giants disagree.
"After this transaction there will still be a very strong level of competition within the communications market in Australia," TPG general counsel Tony Moffatt said.
"There's some pretty powerful competitors who are operating in this market and so we consider that, notwithstanding [this] transaction competition is alive and well and we're confident to get through the ACCC process."
Campaigns manager for consumer advocacy group Choice, Erin Turner, says iiNet is a serious voice to lose
"The TPG acquisition of iiNet means consumers could lose one of the few advocates they have in the telecommunications industry," Turner said.
"Compared to companies like Telstra, who have clear connections with rights holders like Foxtel, iiNet has taken a customer-focused position in debates around privacy and online copyright infringement.
"No consumer should face a quasi-legal demand of thousands of dollars for alleged online copyright infringement and iiNet has been the only telecommunications company to take a strong, necessary stand against the practice.
Similarly, Jon Lawrence from Electronic Frontiers Australia says; "iiNet has been the clear leader in terms of standing up for the interests of its customers in the policy-making context for many years."
"It would be unfortunate if its acquisition resulted in the business abandoning this important role; however I'm sure other providers are ready to step up to provide this leadership, should that occur."
The ACCC says it will undertake a public review of the proposed deal before giving its verdict.