VW faces billions more for emissions

Print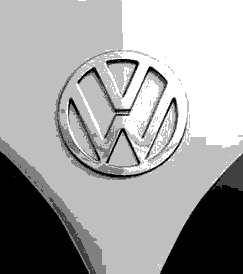 Volkswagen's emissions scandal has cost it six high-level employees and $US4.3 billion ($5.7 billion).
"Volkswagen obfuscated, they denied and they ultimately lied," Attorney-General Loretta Lynch said this week.
US Justice Department prosecutors outlined VW's large and elaborate scheme to commit the fraud and then cover it up, with allegations up to 40 employees were involved in destroying evidence.
VW's diesel engine software in nearly 600,000 VW, Porsche and Audi vehicles in the US was designed to activate pollution controls during Government tests but switch them off in real-world driving.
This meant the cars emitted harmful nitrogen oxide at up to 40 times the legal limit.
The software was spotted after university researchers discovered differences between testing and real-world emissions.
Volkswagen at first denied the use of the 'defeat device' before admitting it in September of 2015, after company employees had been busily deleting computer files and other evidence.
The company pleaded guilty to conspiracy, obstruction of justice and importing vehicles by using false statements.
Its agreement with prosecutors requires VW to cooperate in the continuing investigation, and could see more employees arrested.
The automaker also agreed to the appointment of an independent monitor to oversee its compliance for three years.
The charges come on top of Volkswagen's previous $US15 billion repair and buy back settlement with environmental authorities and car owners in the US.
The six high-level VW supervisors indicted by the federal grand jury in Detroit are all German citizens.
Five are still in Germany, but one was arrested over the weekend in Miami during a visit to the US.
All six were charged with conspiracy to defraud the US by making false statements, while three were also charged with fraud and clean-air violations.