WikiLeaks warns would-be whistlers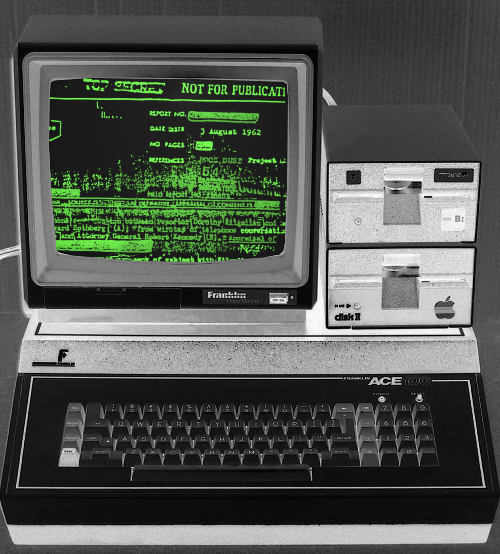 WikiLeaks has warned Federal Government whistleblowers to watch out, following the prosecution of a junior public servant alleged to have posted secret information online.
WikiLeaks – an online organisation that publishes sensitive government information and protects those who wish to leak it – says whistleblowers now need professional help.
It comes after 24-year-old Department of Defence graduate Michael Scerba, was formally accused of leaking information that authorities say risked serious harm to Australia's national security.
Scerba has been accused of downloading a Defence Intelligence Organisation assessment and posting it to the infamous anonymous image-sharing forum 4chan in October 2012.
He was tracked down through his IP address, and must now face the ACT Supreme Court.
WikiLeaks posted the story with the message: "Pearls before swine", a reference to the Biblical story of Jesus' sermon on the mount.
In Matthew 7:6, Jesus says: "Do not give what is holy to the dogs; nor cast your pearls before swine, lest they trample them under their feet, and turn and tear you in pieces."
But, in the age of deep digital spying and the US National Security Agency, WikiLeaks says wannabe leakers need expert help.
"If you're going to leak sensitive documents on the internet, do it right and come to us," a spokesperson has told Fairfax reporters.
"What's really sad about this case, is that the Australian public is still denied what sounds like it is a significant document."
The leaked pages were each marked "Secret, 5 eyes"; a reference to the collaborative spying network of Australia, the US, Britain, Canada, and New Zealand.
Reports say Scerba downloaded the intelligence assessment from the Secret Defence Security Network in October 2012, posting just two pages of the 15-page document in the days after.
He allegedly attached a comment to the first of the two images stating; "Julian Assange is my hero".
"I release what I feel should be in the media: bombings, civilian deaths, actions of the 'terrorists' that just aren't reported in the media," Scerba's accompanying post on 4chan allegedly stated.
The DIO says the document would have been useful to foreign intelligence services and "others" if, according to court documents.
Deakin University information security Professor Matthew Warren says that, in general, a online radicalisation processes can involve information being leaked as a way to gain status within an online community.
He was not talking specifically about Scerba's case.
"When we talk about radicalisation, it isn't necessarily an Islamic form of radicalisation, it's being radicalised with a set of beliefs," Professor Warren said.
"[The radicalised believe] because they're in a position where they can release sensitive information, that they feel that they can and it's somehow justified."
"The danger of social media is that any organisation can't control every document within that organisation.
"As soon as it gets out of an organisation and spreads via social media, there's not much organisations can do about it, whether defence or commercial."