Woolworths wants to drop hammer on Masters

Print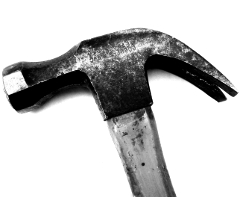 Big moves among hardware giants this week, with Woolworths looking to offload Masters.
The retail giant wants to get rid of the unprofitable Masters hardware business by selling it, but it must first buy the rest of the company.
Woolworths says it will buy the final one-third of Masters from its joint-venture partner - US hardware firm Lowe's.
Once it has full ownership, Woolworths will either sell Masters, or possibly just shut it down if a new buyer cannot be found.
Meanwhile, Woolworths' rival Wesfarmers (which owns Coles) is expanding its stake in the hardware market.
Wesfarmers has confirmed it will purchase of UK retailer Homebase for around $AU705 million.
If successful, it will see Wesfarmers take control of the UK's second-largest hardware chain.