First listed on: 05 July 2018
Corporate Finance and Reporting Manager
ABOUT NQBP
North Queensland Bulk Ports Corporation (NQBP) is one of Australia's largest port authorities by tonnage throughput. More than half of Queensland's trade, by tonnage, passes through our ports at Weipa, Abbot Point, Mackay and Hay Point. NQBP has offices in both Brisbane and Mackay with a workforce of approximately 125 employees.
THE ROLE
Reporting to the Financial Controller, this role manages corporate finance responsibilities in addition to financial budgeting, forecasting and performance reporting to provide insights to managers to support executive decision making.
SUMMARY OF KEY ACCOUNTABILITIES
Managing the financial interface/relationship with the Queensland Treasury Corporation including being the primary contact for annual credit assessments, semi-annual shareholder performance assessments and the provision of information on debt covenants
Developing and providing high quality and timely management reporting for the Board, executive and senior managers across NQBP
Providing corporate finance advice and support (including WACC, pricing and valuation analysis) to the CFO, Financial Controller and senior managers across the business
Establishing, refining and leading the annual budgeting process
Establishing, refining and leading the monthly process for updating the whole-of-year business forecast
Preparing the quarterly shareholding ministers' performance report for Board approval
Maintaining and enhancing the 'Board' system to automate and integrate financial reporting across NQBP
Ensuring financial data integrity by working with ICT to define data requirements, advise of financial system design and develop new databases for ongoing reporting
SKILLS AND EXPERIENCE
To be considered for this opportunity you will hold a Bachelor Degree in Accounting/Commerce or another relevant field, together with either a CPA or CA professional membership. This role operates in a dynamic environment where other essential criteria include:
Extensive experience in providing corporate finance advice and providing credit and business analysis to debt and equity providers
Extensive experience in developing insightful management reports for Boards, executive teams and senior managers
Strong interpersonal skills including the ability to establish and maintain effective relationships with a diverse range of senior internal and external stakeholders
Significant experience in developing and leading corporate budgeting and forecasting processes including training and influencing key users across the business
Significant knowledge of and experience in implementing financial systems to automate financial processes, ensure data integrity and facilitate timely and insightful business reporting
Strong knowledge of Australian Accounting Standards
Ability to inspire, mentor and lead a team of career-focussed staff.
A full role description is available on the NQBP website www.nqbp.com.au and enquiries can be sent to hr@nqbp.com.auusing the job title as the header.
NQBP Culture
NQBP's workplace is dynamic, flexible and interesting. We have a team of diverse professionals who are committed to our values of we care, we think customer, we get on with it, we do the right thing, we lead the way and we are one team. Our staff pursue a high standard of environmental guardianship, performance and management, both of our own activities and those of commercial partners.
Application Process
If you are interested in this permanent role, based in the Brisbane CBD office, please apply through www.seek.com.au with your current resume and a covering letter outlining why you are best candidate for the role. Applications close by 12 noon Thursday 12 July 2018.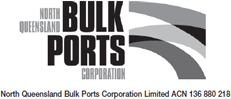 Closing Date:

12 Jul 2018
Location:

QLD
Work Type:

Full Time
Category:

Accounting
Analysis and Reporting
CPA/CA
Economics/Commerce
Management