First listed on: 08 February 2019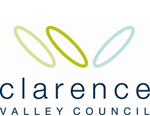 Payroll Supervisor


When life speeds up and becomes more complicated we yearn for simple things, like time, a sense of connection, stability and belonging to a community. We've had a good close up look and reckon that this is what Clarence Valley can deliver to your life and your family.
So, if you want what others have - that's great. But just maybe we're what you need.
Either way it really can't hurt to check what living in the Clarence is all about.... right!
Clarence Valley Council has reputation in the community for providing quality service and this is a credit to the teamwork, dedication and skill of our employees. We value our employees and provide a progressive, rewarding and flexible working environment.
So... come join us in the Clarence Valley where we work, rest & play!
Checkout about living in the Clarence Valley here.
What you need to know...
2 year fixed term appointment - 70 hours per fortnight
salary - $62,281 - $74,272 per annum plus superannuation
a 9 day fortnight
location - Grafton
the opportunity to accrue time in lieu
the opportunity to 'purchase' leave
About the role
You are required to have plenty of team spirit to supervise, mentor and support staff that are reporting to you, be a well organised person with a great eye for details as you are required to ensure payments to Council employees are made in a timely manner and in accordance with the Local Government State (Award) and the Care & Support Enterprise Agreement.
Download the position description here.
Contact
Liza Townend, Assistant Financial Accountant (Compliance/Processing) on 6643 0815.
Closing date
Sunday, 3 March 2019 at 11.30pm (NSW time) daylight saving time.
How to apply:
All applications must be lodged online via Council's website www.clarence.nsw.gov.au.
Once you start your online application you cannot save and return later.
You may wish to prepare your responses in a Word document, and then copy and paste into the fields below.
Attachments such as certificates and licences must be combined into one document before you attach them to your application.
You must use your own email address and not one used previously by another person that has applied for a position with Council.
For further information about the selection process including tips on how to address the selection criteria please refer to the Careers page on the Clarence Valley Council website.
For this application you will be required to supply a resume and relevant certificates and licences.
Council is an EEO employer and indigenous people are encouraged to apply.
Closing Date:

03 Mar 2019
Location:

NSW - Grafton
Salary:

$62,281 - $74,272 per annum plus superannuation
Work Type:

Contract/Temp
Category:

Payroll/Bookkeeping