First listed on: 02 August 2019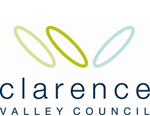 Manager Finance and Supply
Introduction to the role
We are looking for a strategic manager to lead, drive and coach a team to focus on changing practice and influencing sound budget planning and financial management across the organisation by offering insights and advice, which informs decision making that underpins organisational financial sustainability. While taking an active leadership role in ensuring electronic Finance systems provide optimal support to the business functions of the organisation.
The role is integral to our strategic priorities of streamlining and automating process to support transparent and robust financial management and procurement practices and to ensuring compliance with local government audit requirements and reporting frameworks. You will be challenged to create a dynamic environment of effective leadership and management to the team, to build resilience and agility in meeting competing deadlines and balancing long and short term objectives while championing continuous improvement objectives across the organisation as a member of the Leadership team.

Critical to your success will be building relationships and influencing through credibility, as well as your ability to quickly develop a deep understanding of your customer groups and the operation and regulatory framework they and the Council operate in.
Prospectus
Position Description
Contact
Laura Black, Director Corporate & Governance on 0427 925 285.
Closing date
Monday, 26 August 2019 at 4:00 pm (NSW time).

How to apply:
All applications must be lodged online via Council's website www.clarence.nsw.gov.au.
Applications received via Seek's "Apply for this job" function will not be considered.
Once you start your online application you cannot save and return later.
You may wish to prepare your responses in a Word document, and then copy and paste into the fields below.
Attachments such as certificates and licences must be combined into one document before you attach them to your application.
You must use your own email address and not one used previously by another person that has applied for a position with Council.
For further information about the selection process including tips on how to address the selection criteria please refer to the Careers page on the Clarence Valley Council website.
For this application you will be required to supply a resume and relevant certificates and licences.
Council is an EEO employer and indigenous people are encouraged to apply.
Closing Date:

26 Aug 2019
Location:

NSW - Grafton
Salary:

$136,000 - $160,000
Work Type:

Full Time
Category:

Analysis and Reporting
Banking - Corporate and Institutional
Budget
Management