First listed on: 04 July 2019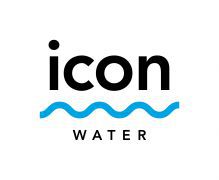 Finance Business Partner
Remuneration – Commencing from $ 123,847 plus superannuation

Ongoing, fulltime role

About our team
Within Icon Water, the Finance Group ensures the business optimizes the use of our financial resources and promotes informed decision making.
We work hard behind the scenes planning, analysing, auditing, accounting for and controlling our finances and work hand in hand with all parts of the business to ensure we are always in a healthy position, and can continue to be profitable into the future.
Our Commercial Finance team are seeking an experienced individual with strong collaborative and commercial skills to own and lead the commercial finance business partnering with our Digital Technology Group.

About your new role
This opportunity will enable you to own the provision of commercial advice on ways to drive efficiencies, insights and informed decision-making in the Digital Technology Group.
Working collaboratively with the Digital Technology Group you will:
conduct extensive analysis and evaluation by understanding the Group's current processes, activities and spend.

determine alternative options for more efficient processes and activities.

assess the implications of options from multiple lens', including risk, practical feasibility, capital and operating cost impacts.

develop business cases and key recommendations for informed decision making.

liaise with procurement and legal teams regarding contract negotiations.

liaise with the management accounting team regarding monthly performance reports and the annual budget cycle.

lead the development of dashboard reporting and determine key performance indicators to analyse cost drivers and drive towards future actions
About Icon Water
Icon Water is responsible for owning and operating Canberra's network of water and wastewater infrastructure and assets including dams, reservoirs, water and sewerage treatment plants, pumping stations to ensure we deliver safe drinking water and reliable sewerage services. Icon Water has been part of the Canberra community for 100 years and we are proud of the work we do and the contribution we make to the community we live in
We are an Equal Opportunity Employer, which values diversity and inclusion. We support applicants from all backgrounds, including Aboriginal and Torres Strait Islanders, people with disabilities, people from culturally diverse backgrounds and all ages. We also have a solid focus on gender balance within the organisation and encourage women to apply.
About you
You deliver your best work when given the freedom to operate independently and the opportunity to leverage your strengths, in a business whose work makes a real difference in our community. You are upbeat, enthusiastic, exercise good judgement and enjoy working collaboratively to find and deliver the best for business outcomes.

To succeed in this role, you will possess the following skills, experience and qualifications:
Relevant tertiary qualifications in Finance (or similar)

Member of CPA or CAANZ preferred

At least 5 years' experience working in the identification and realisation of business opportunities through market identification, industry research, competitor analysis, customer requirements and supplier capability assessment.

Demonstrated experience in preparing and presenting complex business issues and information combined with the ability to engage and influence a diverse set of stakeholders.

Experience in Information and Communication Technology operations or projects including an understanding of risks associated with software licensing and implementation

Proven experience in business negotiation, including contract negotiation



Does this sound like an opportunity you would relish?
If so, log onto our recruitment portal and submit your resume and a maximum two pages cover letter as statement of claims against the position's skills, experience and qualifications required.
For more information on the role, please contact Macy Dkhar on work@iconwater.com.au
Closing Date: 16 July 2019

About Canberra
Recently rated Australia's most liveable city, Canberra provides a lifestyle that is not for everyone (and we like it that way). It does offer easy access to the great outdoors, quiet residential areas, the and can-do attitude median travel time to work (17.4 minutes!) and an inner city (and surrounds) dining scene that is always developing.
Many Canberrans relish our four seasons and two hour trip to snow or surf. Canberra has a highly educated workforce and innovative business culture, offering a range of unique career opportunities – like this one.
Closing Date:

16 Jul 2019
Location:

ACT - Mitchell
Salary:

$123,847 - $146,115
Work Type:

Full Time
Category:

Account and Relationship Management
Analysis and Reporting
Financial Adviser/Planner
Financial Controls
Logistics/Contracts/Tendering
Market Analyst
Project/Infrastructure Management
Risk Analysis/Operational Risk
Stakeholder Engagement/Management