First listed on: 11 July 2019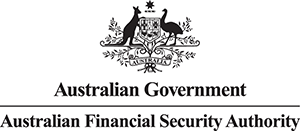 Director, People and Capability
About AFSA:
AFSA is an executive agency in the Attorney-General's portfolio. We are responsible for Australia's personal insolvency and personal property securities systems, which provide Australian consumers and business with enhanced financial risk management, investor confidence and enhanced access to finances. We support this through our expert trustee and registry services, and risk-based regulation—ensuring our systems operate in a reliable manner with predictable outcomes and facilitate financial decision-making in the Australian economy.
About the Role
As the Director, People and Capability you will drive organisational performance through your leadership, design and implementation of strategic workforce and capability initiatives in a devolved national environment. You will provide expert advice on organisational change initiatives and partner with all business areas to embed leading people management practices. Your active participation in governance boards and committees will bring a people perspective to organisational strategy and decision making and give you a chance to be part of broader organisational change and reform.
About You
To achieve success in this role, you will have:
demonstrated senior generalist experience and success in leading human resources and workforce initiatives
the ability to incorporate strategic thinking to achieve results
exceptional stakeholder engagement and consultancy skills
people management skills leading a high performing team
Why AFSA?
The People and Capability team in AFSA are a high performing innovative team (having been awarded in 2018 and 2019 HRD Magazine's list of most Innovative HR Teams). The team is passionate about delivering best practice human resource initiatives to enhance the employee experience.
You will have the opportunity to actively participate in leadership networking and knowledge sharing opportunities through the Australian Public Service Communities of Practice and Programs.
You will have access to leading research and be provided the opportunity to operationalise it.
AFSA values diversity and employee wellbeing, and fosters an environment where different perspectives and capabilities are recognised.
Applications close Sunday, 21 July 2019
Closing Date:

21 Jul 2019
Location:

VIC
QLD
NSW
ACT
Work Type:

Full Time
Category:

Change Management/HR/Organisational Development
Management
Stakeholder Engagement/Management