First listed on: 01 November 2019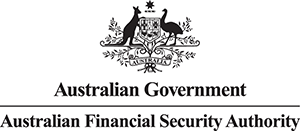 Senior Senior Advisor Strategy, Performance and Governance
About the Role
The Strategy, Performance and Governance section is a multidisciplinary team, made up of individuals who are passionate about what they do. They are outcome driven and support each other to ensure work is delivered on time, to a high standard. The section supports AFSA by managing risk and driving strategic priorities by leading the co-ordination of a range of functions and setting standards for the agency.
This is a unique opportunity to gain exposure across the areas of governance, complaints and parliamentary services. Join a team who want to be the best at what they do, and are open to new ways of thinking. This role offers high level exposure to the executive team, and opportunities to engage in whole business initiatives.
Key priorities for your role will include:
Under direction, you will manage and support AFSA's ministerial and parliamentary services including responses to correspondence and parliamentary obligations.
You will work within a small team to provide corporate meeting governance functions, promoting awareness of and compliance with relevant frameworks.
You will oversee the production of key corporate publications such as the Corporate Plan and Annual Report, including the coordination of contributions, management of external providers and publishing requirements.
You will provide advice and guidance on the management of complaints within AFSA including escalated and Ombudsman-referred and complaints.
You will lead a small team to oversee and track the performance of these services to ensure AFSA's goals and purpose are achieved.
About You
Due to the diverse nature we are looking for someone with prior experience in at least one of the following four areas: corporate governance, ministerial and parliamentary services, complaints management or corporate publications. You will enjoy working in a fast pace environment where no day is the same! You are an innovative thinker, with the attention to detail needed to produce the high quality work we pride ourselves on.
The following demonstrated experience will be highly regarded:
Strong and confident communication skills (written and verbal).
The ability to engage effectively with stakeholders at varies levels of seniority.
About AFSA
AFSA is an executive agency in the Attorney-General's portfolio. We are responsible for Australia's personal insolvency and personal property securities systems, which provide Australian consumers and business with enhanced financial risk management, investor confidence and enhanced access to finances. We support this through our expert trustee and registry services, and risk-based regulation—ensuring our systems operate in a reliable manner with predictable outcomes and facilitate financial decision-making in the Australian economy.
Why AFSA?
AFSA values diversity, employee well-being and fosters an environment where different perspectives and capabilities are recognised. We promote flexible work options and are committed to providing an environment that values diversity. AFSA supports staff to reach their full potential.
Applications close Thursday 14 November 2019.
Closing Date:

14 Nov 2019
Location:

ACT - Canberra
Work Type:

Full Time
Category:

Policy/Regulatory
Stakeholder Engagement/Management
APS Classification:

APS Level 6