Head of Health, Safety & Wellbeing - [Archived Advertisement]
First listed on: 12 May 2020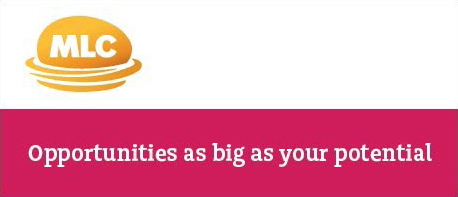 Head of Health, Safety & Wellbeing
Do you have experience with the design, development and implementation of Health, Safety & Wellbeing management system

Build and maintain strong relationships with Senior Leadership teams, State WHS Regulators and external industry bodies

We have a fantastic permanent opportunity for you within Health, Safety & Wellbeing based in North Sydney
About Us
Are you ready to join a leading Wealth business as it embarks on a period of significant change? NAB has recently announced exciting plans to create a standalone Wealth business to operate independently from the NAB. At MLC Wealth, we believe success comes from our people. We're committed to supporting our people as you help us build a business and culture that affects positive change for our clients - and for the community too.

About the Role
The primary responsibly for the Head of Safety & Wellbeing is to ensure the strategic design, development and implementation of Health, Safety & Wellbeing (HS&W) policies, management systems, projects and initiatives. You will also be required to ensure that health and safety due diligence obligations placed upon 'officers' (directors and nominated MLC executives) are reasonably and practicably upheld within a robust governance framework.
Your key responsibilities will include:
Develop and implement a Health, Safety and Wellbeing strategy that is integrated with the HR and business strategy.
Develop and maintain a Safety Management System that meets legislative requirements in addition to the Australian standard for Health and Safety Management (AS/NZS 4801).
Develop and implement a Governance Framework that includes regular HSW reporting to Directors and Officers to help meet due diligence obligations, as well as provide assurance on the effective management of HSW.
Monitor the effectiveness of the Safety Management System through internal and external auditing.
Conduct HS&W risk assessments in the business where required, e.g. on psychological risks, introduction of new equipment/processes.
Develop and implement a framework for contractor management to assist MLC Wealth to manage HSW risks, as well as ensure that suppliers engaged by the business meet HS&W requirements.
Design and implement a holistic wellbeing program that is integrated into Wealth's employee value proposition, and also benefits customers and Advisors.
Develop HS&W training and role based training to manage HSW risks (e.g. for Mental Health awareness, customer aggression etc).
Play a key role in crisis management for Wealth, including Pandemic planning.
Conduct investigations into serious HS&W incidents and incident notification to Regulators as required.

About You
As the Head of Health, Safety & Wellbeing (HS&W), you will have significant experience in health, safety and wellbeing management. You will have the ability to provide strategic and operational leadership in order to successfully develop and implement MLC's safety policies across the business. You will be able to demonstrate experience in coaching and mentoring the teams to engage with the business to deliver strategic objectives in line with their needs. As Head Of, you will be the primary contact for all regulator interactions relating to HS&W, as well as ensuring an exceptional customer experience for senior stakeholders within the organisation.
If you think this role is the right fit for you, we invite you to apply. Let's have a serious but informal chat about who you are and what drives you.

To be eligible to apply, you must have Australian or New Zealand citizenship or permanent residency status. Please note candidate screening and interviews may be conducted prior to the closing date of the job advert.

Location:

NSW - North Sydney
Work Type:

Full Time
Category:

Management
OH&S/QA