First listed on: 02 August 2022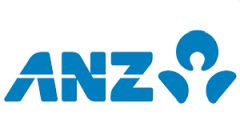 Senior Associate, Research & Analysis - Corporate Banking
Be part of an organisation that values diversity, inclusion, and respect
Join ANZ - We'll invest in your career
Work for one of Australia's Big 4
About the role
Opportunity to work with a diverse portfolio of new and existing customers including Publicly Listed, Large Multi-Generational Private Companies and International Subsidiaries
Exposure to ANZ's full product suite and service offering including: Syndications, Structured Asset Finance, Leverage Finance, Trade & Supply Chain, Global Markets, Client Insights & Solutions along with the more traditional Payments & Cash Management, Working Capital and Lending product suite.
This is a core Research & Analysis role within the Corporate Banking segment based in Brisbane. Through deep client / industry understanding and underpinned by high quality analysis, the role helps support the capture of valuable business and cross-sell opportunities within acceptable risk appetite to achieve specified growth targets and risk adjusted returns across the client portfolio.
Application of credit / risk assessment skills and well-developed deal structuring capabilities to execute complex transactions jointly with Coverage Directors / Relationship Managers, Product Partners and Institutional Risk to support delivery of customer solutions.
Industry specific research and ongoing portfolio management functions. Identify, monitor and take appropriate actions in respect of deteriorating and high risk customers in line with Bank's risk appetite are also core responsibilities.
Role will exercise delegated Credit Approval Discretion (CAD) and will have management responsibility for mentoring, coaching and developing our Analysts.
What will your day look like
Research & Analysis is primarily responsible for identifying and effectively managing risks inherent in the client's business model and industry. You will also be responsible for identifying and managing risks inherent in the client's capital and management structure, and emerging performance results. The primary activities of the role cover:
Sound credit assessment, risk evaluation & mitigation strategies, lending decisions, and proactive account management
Development of strategy and supporting plans for new transactions, deteriorating credits and deal structuring / opportunities
Contribute to maximising profitable growth for the segment
Build and maintain effective customer engagement to ensure strong understanding of customer's commercial objectives
Engage in credit workshops involving Relationship, Product and Risk to determine Risk appetite and deal structures
Exercise Credit Approval Discretion (CAD) when deemed to be more appropriate from risk management perspective
Ensure adherence to ANZ policies, processes and external regulatory requirements - driving a strong risk culture and execute a 'well managed' agenda
Deep understanding of Research and Analysis processes and relevant dependent processes and product areas with a focus on continuous improvement
Deal documentation
Ensure effective leadership and development of team, providing timely and appropriate mentoring and coaching to team members
Your role is to work directly with the Client, Relationship Management team and credit executive to complete the broader credit assessment function and ensure an optimal 'well managed' portfolio. The position also liaises with the client in regards to day-to-day requirements.
What will you bring?
We know not everyone will bring all of the skills and experience, and at ANZ we are focused on people bringing a growth mindset to their approach to work. Some of the skills we are looking for are below, but don't worry if you don't have all of these as learning on the job is the way we work.
But back to some of the skills -
To be successful in this role, you will have skills, knowledge and experience in the following:
Strong credit skills with the ability to structure complex financing arrangements and present a detailed risk assessment and business proposition.
Demonstrated financial analysis skills going beyond traditional accounting-based analysis.
Ability to identify key business drivers and mitigate key risks and make recommendations where appropriate.
Tertiary qualifications, preferably in Commerce, Business, Accounting or Economics.
Experience in customer management and broad knowledge of processes and procedures.
Sound communication, interpersonal and negotiating skills.
Ability to work autonomously, work with a team with proven analytical, negotiation and problem-solving skills
So, why join us?
We're reinventing the way we do banking, and our community of collaborative, innovative thinkers who create human-centred solutions are helping us get there. We're responding faster to changing customer requirements, focusing on the things that matter.

As a Purpose-led bank we have committed to delivering commercial and societal outcomes across environmental sustainability, financial wellbeing and housing affordability. We deliver these sustainability commitments with our customers, in our business and across the communities where we operate.

We'll also offer you the opportunity to develop your career, working in a diverse and inclusive workplace where the different backgrounds, perspectives and life experiences of our people are celebrated and create a great place to grow, thrive and belong.

A happy workplace is a thriving one, and some of the perks you'll get from being a Senior Associate, Research & Analysis - Corporate Banking at ANZ are:
Lifestyle leave - top up your annual leave with up to four weeks of additional purchased leave or take a longer period of unpaid time off
Great discounts on our financial products, and an annual Superannuation top up payment of $500 for all female employees to address the Superannuation gender gap
Competitive parental leave policies for both mums and dads, with a lump sum childcare contribution when you return to work
We work flexibly at ANZ and encourage you to talk to us about how this role can be flexible for you and any adjustments you may require to our recruitment process or the role itself. If you are a candidate with a disability, let us know how we can provide you with additional support.
Interested in joining us?
Click Apply Now, or visit www.anz.com/careers to find out more or view other opportunities. You may apply for this role by visiting ANZ Careers and searching for reference number 19312
Job Posting End Date
15/08/2022, 11.59pm, (Melbourne Australia)
Closing Date:

15 Aug 2022
Location:

QLD - Brisbane
Work Type:

Full Time
Category:

Analysis and Reporting
Client Services/Customer Experience
Credit
Investment Banking & Corporate Finance
Research & Development
Risk Analysis/Operational Risk