Adani backs off coal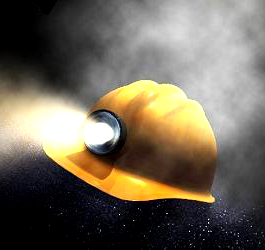 Adani says it will shift away from using expensive imported coal in India.
Adani Power, a subsidiary of the Adani group, has reported heavy fourth quarter losses, leading some to suggest the proposed Carmichael mega-mine in Queensland is no longer viable.
Billionaire Adani boss Gautam Adani has acknowledged that the cost of importing coal to India is a factor in Adani Power's struggles.
"We expect to receive [domestic coal] for the Tiroda and Kawai plants in the near future, which will help reduce fuel costs and improve profitability of these projects," he said.
"Under-recovery of fuel costs for Mundra project have impacted its financial viability, and we are in dialogue with key stakeholders for an early solution."
The Carmichael coal project was originally intended to be a "pit to plug" operation, which mines coal for the company to use at its own generators.
The Mundra power plant, which burns imported coal, was once to be the destination for the Carmichael coal.
But Mundra is in deep financial trouble. Adani has tried but failed to sell the plant, and it has not been in operation since February.
Indian financial services company Edelweiss doubts Mundra will reopen.
"Management does not foresee a scenario where the Mundra power plant remains shut for the entire year," Edelweiss said in a market update.
"However, we believe there is high probability of the same."
Analysts at India's Axis Capital say Mundra was "unviable to run at inflated imported coal prices".
Adani has missed a number of deadlines to find financial backing for Carmichael.
The company is reportedly preparing to would sublet 600sqm of office space at its Townsville headquarters, but has told media outlets that it is "100 per cent committed to the Carmichael project".