APRA launches cultural probe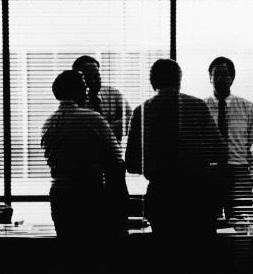 APRA is launching cultural investigations into Australian financial institutions.
The wide-ranging probe will include interviews of frontline staff and see the regulator sitting in on board meetings.
The project is based on a Dutch scheme that led to psychologists being deployed in boardrooms.
Addressing the Actuaries Institute yesterday, Australian Prudential Regulation Authority (APRA) head of governance, culture and remuneration Fahmi Hosain said five companies in the banking, insurance and superannuation industries had signed up for a "pilot program" to assess their risk culture.
"What we're really trying to answer is: does the institution demonstrate a sound risk culture?" Mr Hosain said.
The program wants to get directors to understand that the extent risk culture affects their whole organisation.
After interviewing staff "down to the most junior levels", conducting focus groups with different workers and observing the interactions of board members during board meetings, APRA will assess whether reality is aligned with the board's own view of their company.
"We'll be sitting in on board meetings and executive committees," Mr Hosain said.
"We think the board and executive committee is absolutely critical. They themselves — as a construct of cultural influence — are huge. What are their behaviours? How do they interact with one another? And what sort of signals are they inadvertently, or rather subconsciously, providing down the line, which are affecting culture down the organisation?
"Our on-site footprint will be much bigger when it comes to risk culture," Mr Hosain said.
APRA says rampant risk-taking and the ensuing brand damage puts the stability of an organisation at risk.
APRA is planning to incorporate the pilot program into its regular supervisory work by September next year.
Mr Hosain said APRA would bring in behavioural psychologists to complement its traditional area of expertise.
"We've started to bring in human behavioural capability," he added.
"What we've done is we've blended organisational psychologists who've got supervisory expertise and come up with a blended approach for APRA that we think makes sense."
Mr Hosain the regulator would look at "informal drivers within formal drivers" of poor corporate culture, including the "tone" from the middle of a company, not just the senior levels, company values and the competence of staff.
"We're trying to get a sense that the board and senior management is actually able to identify areas of cultural weaknesses. That requires a degree of self-awareness and self-reflection and an understanding of the topic of culture itself," Mr Hosain said.
"When you come to this topic a lot of the talk is that culture is soft and fluffy and hard to understand. That's not our view. Our view is that you can assess risk culture. You can measure it and think about it in a quantifiable method. It is data; it is just a different type of data," he said.
"We're one of the only regulators in the world doing this," Mr Hosain added.