ASIC lodges dodgy texts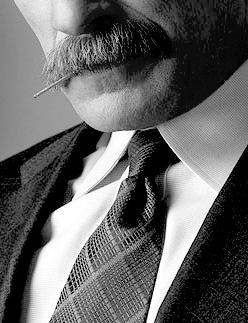 ASIC has revealed some crude and poorly-spelled exchanges between the people manipulating Australia's money markets.
The corporate regulator has filed hundreds of Commonwealth Bank email and conversation records as part of a case alleging long-standing manipulation of the bank bill swap rate (BBSW) - a key Australian interest rate benchmark.
In one group, David Sietsma, a member of CBA's asset and liability management (ALM) unit, appeared to defend the practice of rate-rigging.
"You can't handle the truth!" he wrote, in reference to the film A Few Good Men.
"You weep for 6 month BBSW and you curse the banks that manipulate the rate set.
"You have the luxury of not knowing what I know: that the BBSW rate set, while tragic, is the best thing we've got.
"And ALM's existence, while grotesque and incomprehensible to you, protects profits..."
ASIC says the extensive and open discussions show that CBA staff considered the BBSW easy to manipulate.
In one exchange from 2010, CBA portfolio manager Garfield Lee joked about rate-rigging with HSBC's Carl Radford.
"ANZ will fk u on [rate sets] till yur [sic] blue int he [sic] face ... they will deny but they will fk u liek [sic] you are being done by a russian hooker on speed," Mr Radford said to Mr Lee.
Mr Lee was part of a similarly-sketchy 2009 conversation, with then-Deutsche Bank trader Etienne Alexiou, and Pimco's Matthew Mulcahy.
Mulcahy: farken [rate sets] are a joke
Alexiou: shuld [sic] be more srtict [sic] rules ard [sic] it
Aelxiou: its pure mkt manipulation
Mulcahy: could we fark them?
Commonwealth Bank is the last of the big four banks to face rate-rigging allegations in court, after ANZ, National Australia Bank and Westpac faced similar claims and were ordered to make multi-million dollar payouts.