ASX slams gas failure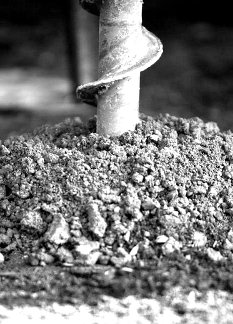 Oil and gas exploration company NSE has been suspended by the stock exchange over its rehabilitation liabilities.
New Standard Energy (NSE) drilled four wells in north-west Australia's Canning Basin in 2011 and 2012 to tap into an estimated 43 billion barrels of shale oil in the area.
It failed to find commercial quantities of oil and gas, and now the environmental liabilities from those wells has led to it being suspended from trading.
The Australian Stock Exchange (ASX) wants the company to explain why an environmental liability for rehabilitating the well sites was not included in NSE's financial reporting.
NSE's auditor had noted a liability was missing from the company's financial reporting, despite Western Australia's Department of Mines, Industry Regulation and Safety (DMIRS) directing NSE to complete rehabilitation by November 2019.
NSE told the ASX that is was not possible to estimate the cost without visiting the long-abandoned desert exploration wells.
That appears to have been an unsatisfactory response, with the ASX announcing this week that the company "… will remain suspended until NSE demonstrates to the satisfaction of ASX that it can reliably estimate its rehabilitation obligations".
Financial analyst Tim Treadgoldsays that not disclosing environmental liabilities is unusual.
"The company claims it can't work out what it owes, but quite frankly I've never come across that before," Mr Treadgold said.
"None of this is rocket science, this is something that is done every day of the week, and I've never seen a company queried for not making a provision for that work."