ATO not watching wage payouts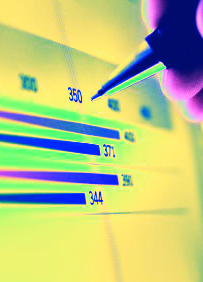 The ATO admits it has not been investigating companies that use JobKeeper money to pay executive bonuses.
The Australian Tax Office told a Federal Parliamentary committee this week that it has not conducted any analysis of companies making large profits, paying out executive bonuses and dividends to shareholders while also receiving JobKeeper payments.
ATO second commissioner Jeremy Hirschhorn told the committee that the ATO's priority has been to ensure that eligible companies receive the JobKeeper payments.
For companies found to be eligible for JobKeeper, he said that profits during different phases of the JobKeeper program were "irrelevant to their entitlements".
The committee heard that the JobKeeper program has cost $83 billion so far.
Analysts last year found dozens of big companies had paid bonuses to their executives, worth a combined $24.3 million, after claiming JobKeeper subsidies.
This week, Labor Senator Katy Gallagher asked ATO officials if they had been looking into the matter.
"From the ATO side, the short answer is no," Mr Hirschhorn replied.
"Profit is an accounting concept, and [it is] reported through the Australian Securities and Investments Commission [ASIC] financial statements.
"We are concerned with the turnover effects… in a sense, we find out accounting profit and dividends paid when people lodge their income tax returns. I can understand your interest, [but] for us, in a sense, we're focusing on whether people got money under the rules as they are.
"It would be a very complex task [to do what you're asking], but not relevant to our task," he said.
Jenny Wilkinson, Deputy Secretary of Treasury's Fiscal Group, said tax officials would need to receive everyone's income tax returns for the 2019-20 financial year before such an investigation occurred.
"That would be the point at which you could do an analysis which looked at some measure of profits relative to the businesses that received JobKeeper," Ms Wilkinson said.
"So we haven't done that analysis, [but] we've obviously been monitoring the reporting, particularly through the newspapers, of different businesses and there's different information coming up through the [profit] reporting season.
"But we haven't done a formal analysis looking through the million or so JobKeeper businesses to analyse that yet."