Banks deny profit drive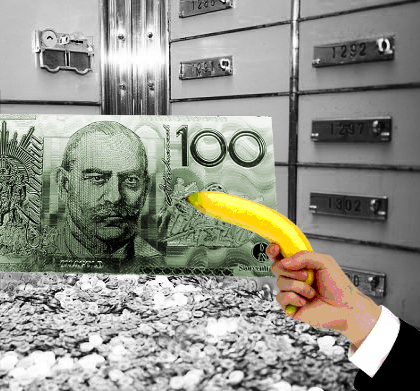 Two big bank leaders say they did not necessarily try to profit off APRA's new lending laws.
Earlier this year, the Australian Prudential Regulation Authority (APRA) said it was clamping down on interest-only loans in a bid to cool the property market.
Instead, Westpac increased rates on existing interest-only loans by 0.34 percentage points, and ANZ imposed a rate hike outside APRA's limit.
At one of several banking inquiries underway this week, the banks' CEOs were asked why they applied the interest rate increases to existing customers.
"At the time [the regulations were] unclear, and we engaged with APRA on that discussion. It took a number of months for them to clarify," Westpac CEO Brian Hartzer said.
"Essentially no [it was not about profit]. The primary driver was to manage the balance sheet."
ANZ chief Shayne Elliot said the bank "started changing our approach in terms of lending standards, policies and pricing well before APRA put in place that speed limit".
"In fact, our first changes around interest-only started in April 2016."
The bank leaders were also grilled on why they not adopted a key recommendation from a previous inquiry, which called for them to proactively look for problems within their organisations rather than waiting for the regulator.
Westpac's Brian Hartzer said it was unrealistic to expect banks to operate perfectly.
"I'm not suggesting that, Mr Hartzer, with respect. And the management systems that I'm talking about go to business that are bigger than Westpac," Government MP Julia Banks said.
"We've still got issues of misconduct, we've got sexual harassment, we've got rigged forex trades, we've got liar loans.
"These things are still happening, and they're reported to the media. So my question is will you review recommendation 7?"