Big leak reveals global laundering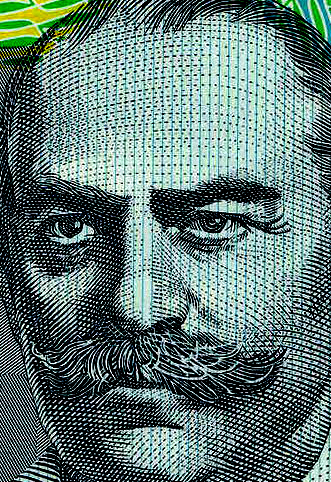 A mass leak of US Government files has revealed details of global money-laundering networks.
The International Consortium of Investigative Journalists (ICIJ) has helped guide the release of information from a leak of secret United States Treasury documents.
The leaked documents include over 2,100 suspicious activity reports (SARS), showing the path of more than $US2 trillion ($2.7 trillion) in suspected dirty money moving through the global financial system.
The evidence includes almost $200 million in transactions flowing through Australian banks.
Five global banks — JPMorgan, HSBC, Standard Chartered Bank, Deutsche Bank and Bank of New York Mellon — were all fined for earlier failures to prevent money laundering, but are shown in the latest leaks to continue profiting from the behaviour.
The SARS alerts all come from transactions that internal compliance officers at US banks flagged as possible money laundering or other criminal activity.
They are not necessarily evidence of any criminal conduct or wrongdoing.
However, they show banks blindly moving money around for people they cannot identify, ignoring the hallmarks of money laundering until years after the fact, and engaging with clients even when those clients are involved in financial frauds and public corruption scandals.
While authorities have made headlines for fining banks billions of dollars in some cases, the 16-month investigation by ICIJ and its reporting partners shows the practices continue.
"This system is not working. Criminals are allowed to move money around the world without being stopped and the banks are allowing it to happen because they're happy to take profits," says ICIJ director Gerard Ryle.
"Probably the largest single file is titled The Australia Report, which goes into hundreds and hundreds of pages of transactions."
The Australia Report contains 114 suspicious activity reports made by US financial institutions about 57 Australian individuals and companies.
Local finance regulator AUSTRAC says it has seen an increase in the number of reports filed by Australian financial institutions.
"AUSTRAC last year received approximately 265,000 suspicious matter reports," says Chris Collett, AUSTRAC's deputy CEO of Intelligence.
The number of complaints has more than doubled since 2018, spurred-on by the financial services royal commission and high-profile breaches of anti-money laundering legislation.
"The financial sector is the front line of defence and we need to work with them," Mr Collett says.
"Banks — any businesses — regulated under the [Australian Money Laundering] Act have an obligation to report a suspicious matter when they have reasonable grounds to form the view that the action is suspicious."
Former AFP officer John Chevis says the official watchdogs are "overwhelmed" by the huge volume of suspicious transaction reports.
"If the Australian anti-money laundering system isn't broken, then it's certainly straining under the weight of illegal money that's flowing through our banks," Mr Chevis says.
"The banks and financial institutions in Australia are observing suspicious transactions and reporting those to AUSTRAC.
"Now, unfortunately, what happens next is that those transactions are not stopped."
The Australian Banking Association says: "No Australian bank would knowingly process a criminal transaction".