Big NAIF loan for NT upgrades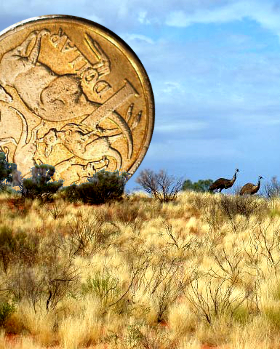 The Northern Australia Infrastructure Facility (NAIF) has made its largest investment to date.
The $5 billion federal fund will cover half of the cost of a $300 million scheme to expand Northern Territory Airports facilities.
The project includes a cold storage and export hub at Darwin International Airport, solar energy farms at Darwin, Alice Springs and Tennant Creek airports, and large battery located 80 kilometres from Darwin.
Alice Springs Airport will be resurfaced and undergo lighting upgrades.
"What we want to do is unlock these kind of economic game-changing opportunities in infrastructure for businesses across northern Australia," Minister for Resources and Northern Australia Matthew Canavan has told the ABC.
"Up to 1,000 jobs are expected to be generated through the construction phase."
The NAIF's $150 million loan is conditional on the conclusion of management plans and stakeholder consultations.
Mr Canavan said all NAIF projects are contingent on there being enough growth for the loans to be repaid.
"That can be quite risky if you take a normal bank loan," he said.
"We are taking on board risk that has been appropriately costed into the $5 billion … This is the fifth loan [NAIF has made] and there's been no defaults so far, but it's early days."
The cold storage facility at Darwin International Airport will allow export products to undergo Vapor Heat Treatment (VHT) and storage, increasing the region's capacity to export produce.
"We've had a big push at a federal level to sign trade agreements with Korea, Japan, China and Indonesia, so we think there's a lot of opportunities for northern product to go north," Mr Canavan said.
"What we want to do is unlock these kind of economic, game-changing opportunities in infrastructure."
Additionally, the loan will also be used to expand a six-megawatt solar power farm at Darwin Airport, and start work on a 10-megawatt solar power station for Alice Springs Airport.
NT Treasurer Nicole Manison said it would help the Territory reach its 50 per cent renewable power by 2030 target.
"As the price of delivering renewables goes down, that presents more opportunities for delivering renewable energy, but in a sustainable and secure way," she said.
"One thing we've learnt from looking at the markets down south is that you have to do it in a sustainable and secure way."