Biofuel billions on offer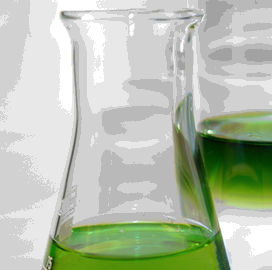 A new report says an Australian biofuel industry could create thousands of direct jobs and generate billions in revenue each year.
The Queensland University of Technology (QUT) study looked at ways to increase energy security using locally-produced biofuels.
Biofuels to Bioproducts: A Growth Industry for Australia report outlines opportunities for Australia to produce biofuels and bioproducts that expand agriculture outside of its normal avenues.
It says more profitable and sustainable agricultural industries can be achieved by producing other chemicals, plastics, enzymes and surfactants from crop residues, wastes and energy crops.
"Biofuels are the gateway to creating a bioeconomy, and biofuels production and consumption in Australia lags behind benchmark countries such as the United States and Brazil," said report lead author Professor Ian O'Hara.
"It is clear that biofuels industries can grow economies, particularly in regional and rural areas where there is an abundance of agriculture residue that can be transformed into high-value bioproducts.
"Bioethanol, which is the cleanest alternative for increasing the octane content of petrol and improving fuel and vehicle performance, is one example.
"In Australia, E10 ethanol-blended petrol accounted for only 1.1 per cent of the total sales of petrol in 2015-16.
"Increasing domestic production of bioethanol and the sales of ethanol-blended petrol to 10 per cent of total petrol consumption would have significant benefits in job creation, increased investment, and additional regional income."
Other benefits to growing the local biofuels and bioproducts industries include:
Potential increase in revenue to farmers from biomass-based industries from up to $7.8 billion per year now to more than $11.4 billion by 2050
Reduction in carbon dioxide emissions by 8.9 million tonnes annually by increasing biofuels use up to 10 per cent in both petrol and diesel across Australia
Increased fuel security and reduced fuel imports by 18 per cent annually through implementation of a national mandate or target for 10 per cent ethanol blending in petrol
Improved balance of trade by about $1 billion annually through substituting 10 per cent of our petrol imports with ethanol produced domestically.