Calombaris calls in KordaMentha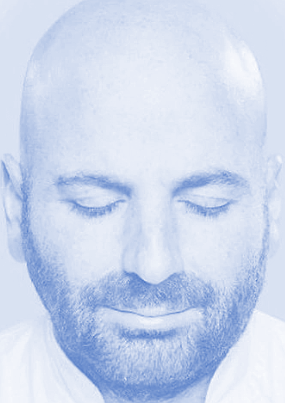 Former reality TV host George Calombaris says he is "personally devastated" after placing his restaurant empire into administration.
It is possible that the over 500 workers that his company underpaid by $7.8 million will be feeling some devastation too, knowing now that their jobs are on the line.
Mr Calombaris' business, MADE Establishment, has appointed Craig Shepard and Leanne Chesser of KordaMentha as voluntary administrators of 22 companies under the MADE umbrella, including 12 venues in Melbourne.
The administrators say employees have been paid all outstanding wages and superannuation up to the date of their appointment.
While the 500 employees' jobs are in doubt, reports say they will be paid out in full should the restaurants be wound up.
The administration excludes one Yo-Chi frozen yoghurt outlet, which will continue to trade as normal.
Re-brands did not save the company, as it struggled in broader social and economic conditions, the administrators said.
"A major rebranding of a number of high-profile venues including Hellenic Hotel Williamstown (relaunched as Hotel Argentina), Hellenic Republic Brunswick (recently reopened as Crofter Dining Room) and The Press Club (relaunched as Elektra) was unable to turn the business around, despite strong reviews," Mr Shepard said.
"Other factors were generally difficult trading conditions in the hospitality industry in recent years due to the expansion of the on-demand economy via services such as UberEats and Deliveroo, increasing costs, fierce industry competition and changes in consumer tastes to favour cheaper mid-tier dining options."
The administrators will now seek alternative operators for the venues.
Restaurant and Catering Industry Association chief executive Wes Lambert has criticised the Fair Work Ombudsman's "heavy-handed enforcement" and "naming and shaming" of businesses that self-reported wage theft.
"We would say that the negative publicity due to his [the ombudsman's] naming and shaming certainly affected his [Mr Calombaris's] business on top of the perfect storm of bushfires, coronavirus and the overall cost of doing business increasing, year over year," Mr Lambert said.
Victorian Trades Hall Council secretary Luke Hilikari has told the ABC that workers need to be paid.
"First Calombaris rips off workers and owes them $7.8 million in wages and now they face losing their jobs," he said.
"No worker should lose a job or a dollar while Calombaris is still cashed up.
"If a worker is left unpaid he [Mr Calombaris] needs to liquidate his own personal holdings to make sure that those workers get everything they are entitled to."