CBA agrees to $700 million fine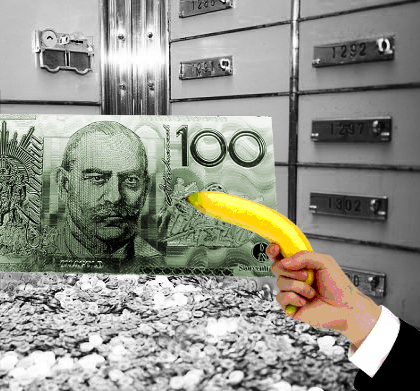 The Commonwealth Bank will pay a $700 million fine for its breaches of anti-money laundering and counter-terrorism financing laws.
AUSTRAC, the federal financial intelligence agency, has secured a deal that will see the bank admit to the late filing of 53,506 reports of transactions above $10,000 through its "intelligent deposit machines" (IDMs).
Additionally, the bank has admitted that 149 suspicious matter reports were filed late, or not filed at all.
The bank also admitted to breaching its obligations to perform checks on 80 suspicious customers, and that its transaction monitoring did not operate as intended on a number of accounts between October 2012 and October 2015.
AUSTRAC says the agreement should serve as a warning to other banks.
"I hope this result alerts the financial sector to the consequences of poor compliance, and reinforces that businesses need to take their obligations seriously," AUSTRAC chief executive Nicole Rose said in a statement.
"We will continue to work collaboratively with CBA as it progresses this work and I am encouraged by the manner in which CBA has handled these negotiations.
"We want compliance to be voluntary, and even taken on with enthusiasm, however we will not shy away from using our enforcement powers where necessary."
Commonwealth Bank chief Matt Comyn acknowledged that the breaches were serious.
"While not deliberate, we fully appreciate the seriousness of the mistakes we made," he said in a statement.
"Our agreement today is a clear acknowledgement of our failures and is an important step towards moving the bank forward. On behalf of Commonwealth Bank, I apologise to the community for letting them down.
"We are committed to build on the significant changes made in recent years as part of a comprehensive program to improve operational risk management and compliance at the bank.
"To date we have spent over $400 million on systems, processes and people relating to AML/CTF (anti-money laundering/counter-terrorism financing) compliance and will continue to prioritise investment in this area."
The $700 million in penalties will be accounted for in CBA's full-year accounts, but the bank says it has already provided for $375 million of this in its most recent half-year results in anticipation.
CBA will also pay $2.5 million to cover AUSTRAC's legal costs.