CCI issues WA tax warning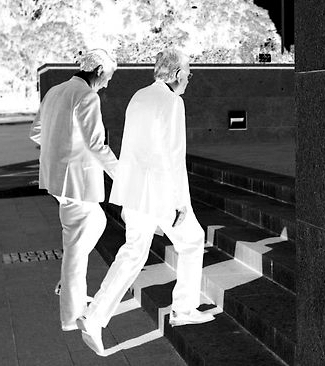 A WA business lobby says the Government's payroll tax increases will lead to the loss of 1,300 jobs.
The Labor Government's new budget increases payroll tax on all companies with a wages bill of over $100 million a year.
Eligible companies will have their payroll tax increased from 6 per cent to 6.5 per cent.
The tax increase is set to run for five years, at which time the Government expects to have returned the budget to surplus.
But the WA Chamber of Commerce and Industry (CCI) says its modelling had found the tax would lead to 1,300 job losses, affecting small to medium businesses in particular.
CCI chief economist Rick Newnham says the tax would harm that struggling economy, which is just starting to show signs of recovery.
"Thirteen hundred jobs is roughly six carriages of a train, so if you imagine six carriages pulling up at the football and everyone getting off that train that's 1,300 people that now don't have a job," Mr Newnham told the ABC.
Mr Newnham said businesses would pass on the tax.

"It's false to claim it will only impact on the big end of town," he said.
"We know that those costs will be passed immediately through the supply chain to small and medium sized businesses."
But the lobby's modelling suggests hundreds of jobs could be saved if the threshold for paying payroll tax was increased from $850,000 to $950,000.
"The payroll tax hike will cost 1,300 jobs, but lifting the payroll tax threshold will create 900 jobs," he said.
"So it will partially offset those job losses while allowing the budget to be repaired."